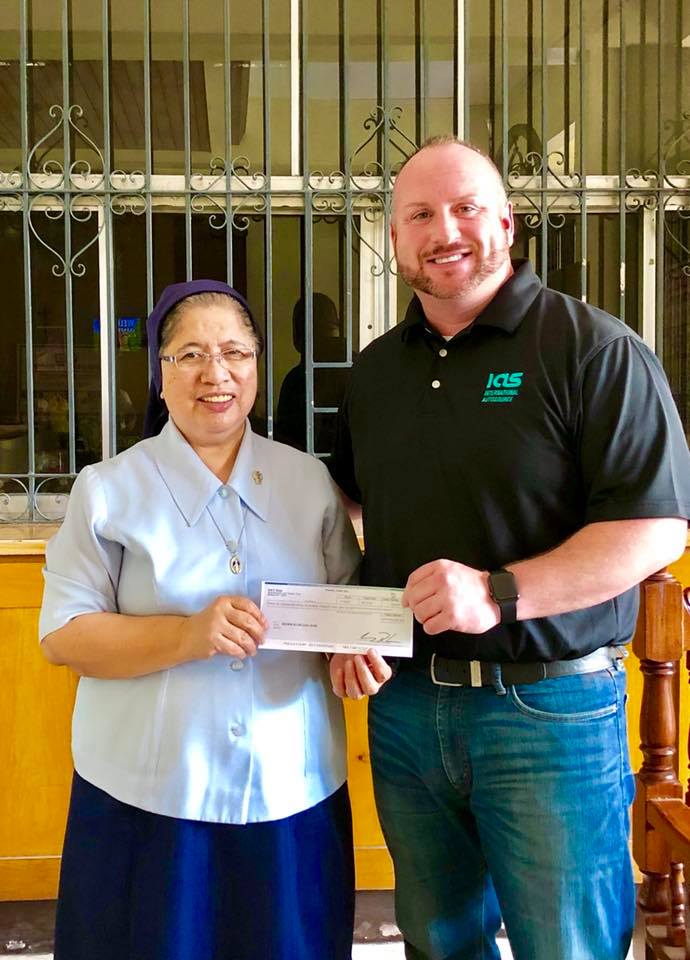 Here at International AutoSource (IAS), our goal is to help others worldwide. Last week, Director James Krulder traveled to Hospicio de San Jose in the Philippines as part of the IAS Gives Back initiative. This is an annual visit that IAS makes to this Catholic welfare institution and home for orphans, special needs children and the elderly. During this visit, we donate money based on every vehicle purchased or leased through the healthcare program.
Since 2010, IAS has been visiting Hospicio de San Jose. This year we made a $12,425 donation, and we look forward to making future contributions. In the past eight years, we have shown our support by donating almost $50,000 to the orphanage. This year's donation will help purchase necessities such as educational needs for as many as ten students. Each year we enjoy being able to give back and see the smiles on the children's faces. These smiles remind us the impact we are making in their life with the contribution we make.
We asked James a few questions about his trip:
How was your trip this year to Hospicio de San Jose?
"It was amazing, having this opportunity to give back to the Philippines especially the orphanage that does so much to help children is extremely rewarding."
What was your favorite part of the trip?
"Not the 30 hours of travel time I can tell you that, but as I said, it's the opportunity to give back to the people of the Philippines, because of our amazing partnerships with numerous healthcare providers, I am given the opportunity to represent them and IAS by giving back to those in need. That's my favorite part."
What activities did you do with the children while visiting?
We have lunch, sing songs, play games and I have a chance to tour the facilities and see the challenges they face each and every day. The very things we take for granted back home are everyday worries of this orphanage; clean water, education, clothes. We are working hard at IAS to make this donation grow more and more each year, and with the support of our candidates moving from the Philippines and our partnerships with the agencies we are able to do that."
A special thank you to all the volunteers that contribute their time and effort to teach and care for everyone at Hospicio de San Jose, Manilla!
To learn more about Hospicio De San Jose and their services, please visit: http://www.hospiciodesanjose.org