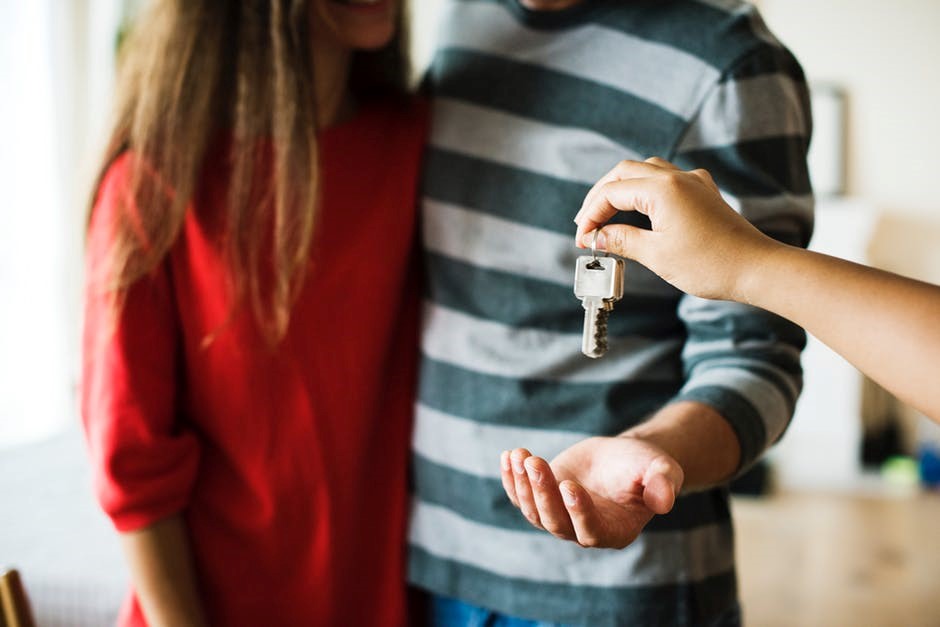 Plan ahead to minimize the stress of the move for you and your family. The week to week moving planner we suggest here can help you keep track of the details up to the big day. We run through everything you might need before, during, and after your move in this primer.
9-10 Weeks Before Move Day:
Research and book travel arrangements.
Once you have the critical documentation organized and in place for you and your family for the move, you can look into travel arrangements and book your trip. You may have already secured your housing or plan to set up an interim housing arrangement so you can personally view more permanent options once you arrive. In that case you'll be staging your move with some interim storage destination in mind.
– Book air travel.
– Book a short-term hotel stay or residence rental if long-term housing hasn't been secured.
– Research and consider trip insurance for any unanticipated changes that might occur before your travel dates.
– Reserve an interim short-term rental vehicle or long-term vehicle purchase or lease before the move. See the Personal Transportation section for more information on options.
7-8 Weeks Out:
Schedule an in-home estimate with mover.
Set up an appointment with a moving consultant to survey your home and prepare an estimate. If this is a company sponsored move, consult the company's moving policy to determine the services covered. Determine with your moving consultant if you need full or partial packing services. Show your moving consultant every item you are moving to avoid added costs later, remembering your basement, attic, and any storage unit. Understand the moving company's extent of liability in their standard moving agreement.
Read and sign your estimate after you have a clear understanding of the entire document. Confirm who your contact persons will be for the move coordination, the physical pack and ship process in your home, and the delivery agent in the USA. Ask any questions you might have remaining with your coordinator. Select a move-out date and confirm your moving plan when you officially book your move.
6 Weeks Out:
Notify your utilities and service providers.
Make sure you call your energy, internet, and phone service providers and let them know your planned move date. Turn in a Change of Address form to the post office. Change your address with your banks, insurance providers, and credit cards. Update your information with schools, doctors, lawyers, accountants and any other professional services. Discuss with your health club or gym your planned end date for any memberships you have.
5 Weeks Out:
Determine what to toss, sell or give away.
Avoid unnecessary costs and hassles. Arrange for local long-term storage of any large items you wish to keep but not relocate with. Go through every room in your house and determine what items you are moving and which ones to get rid of. Donations, garage sales, and online auctions are great ways to dispose of unwanted items. If you make a substantial donation, don't forget to grab receipts showing the items' approximate value for possible tax deductions.
4 Weeks Out:
Check in with your mover.
Notify your move coordinator of any changes to the plan. If you have any extra stops to pick up or deliver goods to a location other than the main pickup or delivery points, make sure to confirm this with your moving coordinator.
Schedule an appointment with a technician to service your major appliances, or have your moving consultant set up this service for you. Contact your utilities company and schedule a date to have them disconnected. If possible, keep your utilities in service through moving day.
Have rugs and draperies cleaned. Leave them wrapped when they are returned from the cleaners. Obtain a written appraisal of antique items to verify value. Avoid waxing or oiling wooden antiques (and fine wood furniture) before moving because some products might soften the wood, making it vulnerable to imprinting from furniture pads. Do not clean your upholstered furniture before moving. Moisture could cause mold if furniture is placed in storage.
3 Weeks Out:
Prepare your friends and family.
Have a going-away party for your family and friends. It could be an informal dinner or barbecue.
If you're packing yourself, start now so you aren't overwhelmed at the last minute. Start with out of season items, books, and decorations. We recommend you make a travel and first night kit. Set these items aside and inform your family and packing crew on moving day, so they don't get packed accidentally.
2 Weeks Out:
Consider overlooked items.
Pick up anything you had cleaned, stored or repaired. Empty your locker at your health club or gym. Return anything you have borrowed from friends, neighbors, or library. Make sure you have not forgotten any critical items.
Dispose of all items listed by the moving company as non-allowable such as flammable propane tanks, fireworks, cleaning fluids, matches, acids, chemistry sets, aerosol cans, ammunition and poisons such as weed killer. Drain fuel from your power mower and other machinery and tighten all gas caps. Discard opened cans of oil, paint, thinner, bleach or any other substances that may be flammable or combustible or those stored in containers that may leak.
If pets are joining you, take them to the vet and make sure you have any required health certificates or inoculations – every U.S. state has different requirements.
1 Week To Go:
Check off last minute details.
Be on hand when the service technician arrives to prepare your appliances for shipment. Make sure that all mechanical and electrical equipment is properly serviced for shipping prior to the arrival of the moving truck.
If you would like for your mattresses to be unpacked or appliances to be installed at your new home, arrange this service with your moving coordinator.
The Day Before:
Take a breath, you are ready.
Mark any items that should not be moved, packed, or that are extra fragile and need special attention. Label any items or boxes you will want unloaded first when the truck arrives at your new home (valuables, electronics, etc.). If you are doing your own packing, make sure everything is ready to go before moving day.
Upon arrival, the packing and shipping operator will check to see if boxes have been properly packed and labeled. Group items you want packed together by the moving company. Unplug all electronics 24 hours in advance of a move so that they are at room temperature on moving day. This includes all home computers, stereos and audio/video equipment.
Download our guide to learn more important information about moving day, delivery day and settling into your now home!
Related: How to Build Your Confidence Driving