Making the move to another country means changing your home for you and your family. It will involve handling the departure of one housing arrangement and the start of another. So, deciding what's best for you with regards to your existing home, a possible interim housing arrangement, and finally your new home have to be planned all at the same time making this quite challenging. But also exciting.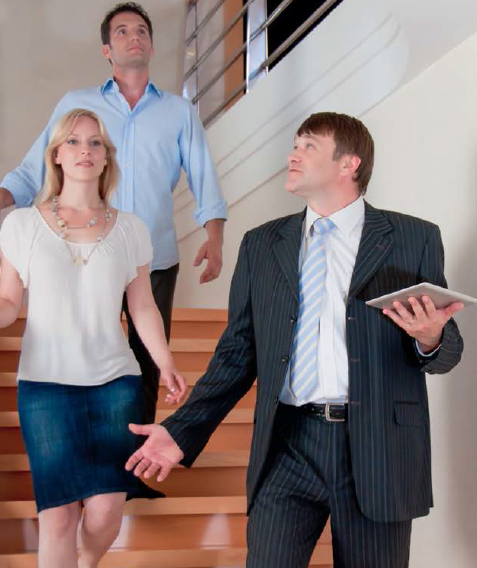 WHAT SHOULD YOU DO WITH YOUR CURRENT HOME?
If you do not own your home, and currently rent, then it's a just a matter of giving proper notice for your lease end depending on your situation and family move schedule. Notify home utilities and other services of planned move out date. Cancel any subscriptions or re-occurring deliveries you receive. Perhaps arrange a farewell party with family and friends and encourage them to keep in touch!
If you own your home, think carefully about what to do with it while you are away. Unless you really need the money to make the move, consider renting out your house to start with rather than selling, just in case you need to return home sooner than expected. If you do decide to rent out your house while you are overseas, you might want to use the services of a real estate property manager. Although these come at a cost, typically up to 10% of the monthly rental income from the property, you will have the peace of mind of knowing that the agent will ensure that the property is continually rented and maintained. This can help cover the cost of any mortgage payments you may have to make.
SHOULD YOU PURCHASE OR RENT YOUR NEW HOME ABROAD?
As an expat moving to the USA, you either intend to use rented accommodation only, either arranged by your employer or yourself or intend to search for a new property to buy once you arrive but stay in rented accommodation while doing so. Whichever group you fall into choosing the right place to live is one of the most important decisions you will make as an expat, so do as much research as you can to give yourself the best chance of success. Consider location proximity to your new work place, the schools you want your family to attend, and or the neighborhood that suits your lifestyle best.
Practically speaking, the longer your intended stay in the USA, the more beneficial it is to consider purchasing real estate rather than renting. However, investing in a new home for your intended stay will most likely make the most sense if the local real estate market in your area of relocation is projected to grow during that period of time. However, the growth percentage of the home value, or appreciation of the investment, must also cover the costs, fees, and taxes associated with the buying
and future selling transactions to make financial sense. However, even if you project financial return, purchasing may not be for you. You need to consider if you are up to the added stress of going through the relatively complex financial and legal transactions associated with each closing.
For shorter assignment terms, it is usually more practical to find a rental home to keep things simple. It helps being flexible in terms of your ideal type of accommodation in the new country while you get acclimated. Renting also offers the added flexibility if you need to or want to relocate again after getting a chance to live and learn about your new home and the various neighborhoods available to live in near your work assignment.
SELECT A KNOWLEDGEABLE AGENT TO SAVE TIME FINDING YOUR HOME.
Searching for a suitable property is now much easier than it used to be. The internet is filled with the websites and apps of estate agents throughout the world and details of properties can be viewed without the need to leave your own home.
If you don't know anyone in the new country who can help you to find suitable accommodation, consider the services of a relocation agent, or ask fellow expatriates already living there to recommend a local real estate agent. Certified real estate agents in the USA can save you time when it comes to comparing options that includes sometimes hidden restrictions or legal constraints associated with some properties.
It is always advisable to spend at least some time in your chosen country before deciding on a property so that you can choose the area you wish to live in, meet with a local estate agent to assess your needs and view any particularly interesting properties in person. At the same time, try and keep short term hotel or rental costs to a minimum during this search phase.
Remember that the cost of housing, whether buying or renting, will often vary significantly between different areas of the country, and even between different areas of a city or town, so do your research thoroughly when searching for a property to live in. Don't forget to confirm internet provider service levels will meet your needs in the location you are considering.
You should be represented by a legal professional to oversee the purchase. Even if not a requirement, this is always advisable in order to avoid buying a property that has hidden debt attached to it, left by a previous owner, for which you could become liable.
When renting accommodation, you should try to negotiate a lease to suit your planned length of stay in the country. Some rental properties include furnishings which can save you time and money. Ensure that the lease document covers all the important rights and obligations of the tenant and landlord. At a minimum, the following should be included:
– Length of the rental agreement.
– How much rent is payable, and the schedule of payments and any preplanned increases.
– Details of what the rent includes and excludes such as communal maintenance charges.
– Period of notice which must be given by the tenant and the landlord.
– Security deposit required.
– Any insurance requirements.
Try to negotiate flexibility in the contract if your job assignment is terminated early and or you must leave the country. Early termination clauses without additional obligation are appropriate for all expatriates.
Make sure you investigate and secure home insurance on the property and personal liability insurance against damage, whether you are buying or renting the accommodation. Although contents insurance is not generally required, it is advisable to ensure that the contents of your home are also covered, either by the landlord's insurance or your own.
ONCE SETTLED, ARRANGE FOR YOUR UTILITIES INCLUDING INTERNET SERVICES.
Once your contract is signed and you have established a move in date, you can start arranging for the home's basic utilities which include communications and internet access in today's world. If you haven't already arranged for mobile phone service, look into having your current mobile phone[s] unlocked by your current provider to allow for a USA regional provider service. Use WiFi capability areas to lower your mobile data usage and service costs.
Find out whether the utilities are already connected in your new home, or what needs to be done to arrange connection. Research and select suppliers for electricity, gas or internet services. If so, ask the locals or other expatriates for recommendations, or check whether there are any internet sites giving price comparisons.
From this point on it's time to congratulate your self for moving into your new home. Take some pictures and share them with family and friends to announce your arrival!
Download our guide to learn more details about relocating