The entire team at International AutoSource would like wish you Happy Holidays and a wonderful New Year!
Looking back on this past year, we see just how lucky we are to have customers like you. Thank you for helping to shape our business and for the trust you've placed in us.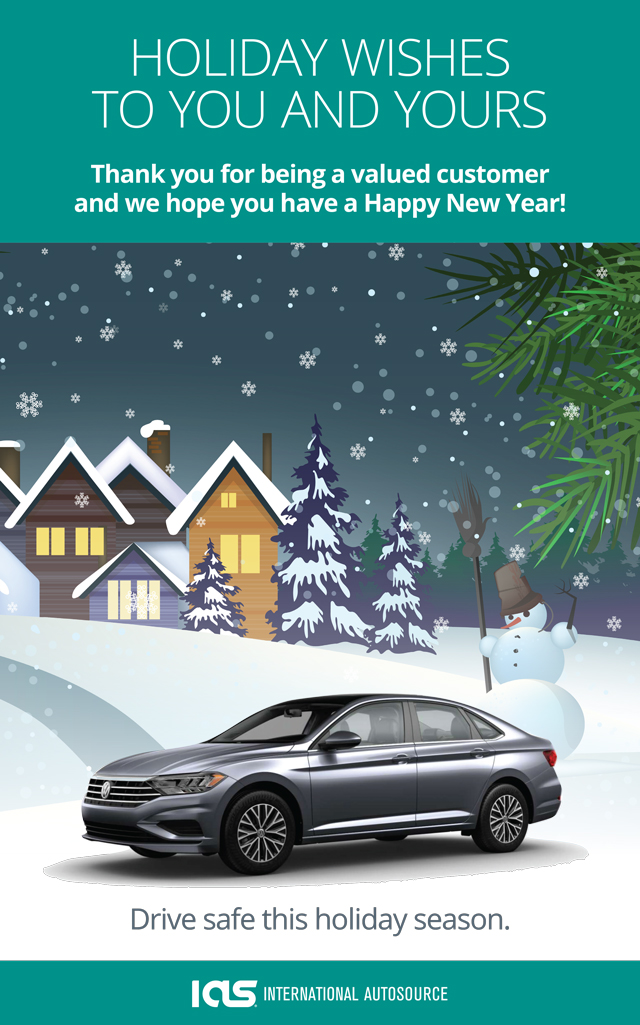 Our mission is to provide the highest-level of customer service in order to earn your trust and your business. If we haven't accomplished that we want to know. We think this quote captures the essence of that goal:
"Only a life lived in the service to others is worth living." – Albert Einstein
Thank you again for your business. We wish you and your loved ones a happy holiday season filled with joy and a prosperous new year!
–The International AutoSource Team