Are you relocating to Germany and need a vehicle? King & Mayr is the official partner of International AutoSource and one of Germany's largest Volkswagen & Audi Dealership Groups. They offer an exclusive expat vehicle leasing and concierge program for international assignees, foreign nationals, executives, internationals and their families for the duration of their German work assignment.

Enhancing the overall car ownership experience in Germany
Exclusive benefits:
Pre-arrival lease application
Lease without a German credit history
Foreign pay statements and documentation accepted
All-inclusive maintenance and tire packages
Centralized billing and processing
One point of contact for all vehicle-related topics, bills, and more throughout leasing term
English/German administration concierge
No down payment required
Exclusive auto insurance discount
You also benefit from:
Competitive monthly leasing rates
Great selection of Audi & VW vehicles
All-in service add-ons, such as tire packages
Vehicle delivery throughout Germany
Servicing at your local dealership
Ongoing support through leasing term
How it works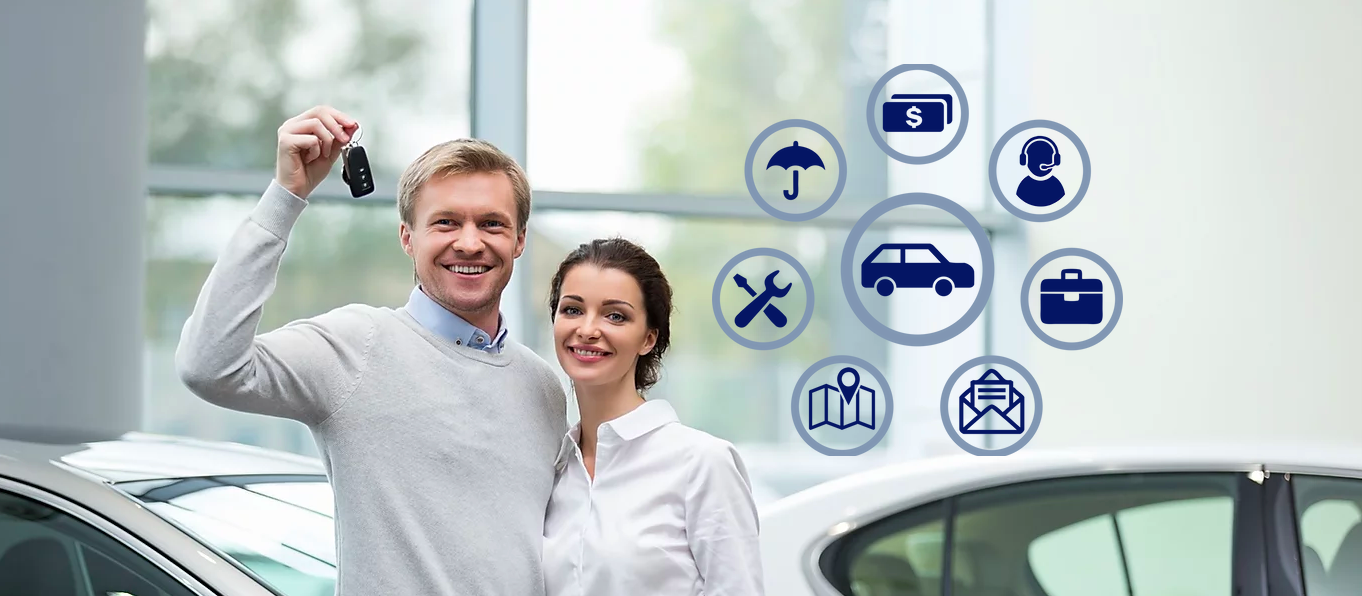 The King & Mayr program is extremely flexible and provides a comprehensive range of exclusive benefits not offered at other dealerships. From first contact and initial consultation to vehicle registration, delivery and collection, they will expedite all your requests from start to finish.
First contact and initial consultation: Following receipt of your request, one of King & Mayr's vehicle specialists will set up a no-obligation consultation to go through your specific requirements and vehicle options.
Vehicle selection: Based on your budget, assignment length and preferred make and model, your vehicle specialist will put together quotations to choose from a selection of new or pre-owned Audi and Volkwagen vehicles.
Lease application and processing: Your vehicle specialist will ask a few questions and request documents to prepare your lease application, along with any tire, service and maintenance packages you'd like. We communicate with all parties throughout the entire process.
Choose service add-ons: King & Mayr offers a wide range of all-in service add-ons to help you avoid unexpected costs. And to help with budgeting King & Mayr provides monthly costs of any optional service and maintenance packages available with the vehicle so you see your all-in monthly cost overview.
Vehicle registration, delivery and collection: Once your lease is approved, your vehicle specialist coordinates a convenient time to have you vehicle registered and delivered to an address of choice throughout Germany. Also included at no extra cost is vehicle collection at lease conclusion. Now how's that for convenience!
Let King & Mayr get you on the road at fair and affordable monthly rates
IAS in partnership with King & Mayr provides the global community with vehicle solutions for short and long-term assignments with no local credit record (or Schufa score) required. Let King & Mayr save you valuable time, money and resources with our expat auto leasing, purchasing and rental programs in Germany.
About King & Mayr
Behind King & Mayr is a multi-national team of passionate individuals who all thrive when it comes to continuously assisting fellow internationals. Our executive staff all have an expat background. Therefore, our knowledge and know-how has been acquired from personal experiences of living and working abroad during our own previous career paths. So, we can really say that we know how it feels to be like a fish out of water at a new location.
Since opening the doors in 2011, King & Mayr quickly became recognized within the Global Mobility Industry as a service provider which demonstrates innovative solutions, continuously delivers specialized destination services and offers expat support excellence to their clients. Receiving several international awards is a testament to the real care, professionalism, and passion of the King & Mayr Team. They validate our service model as a business need for companies wanting to achieve their business objectives. Learn more about King & Mayr

About International AutoSource (IAS)
For over 20 years, IAS has been the leader in global expatriate mobility, having assisted more than 50,000 foreign-nationals get settled into their new countries and careers. We're the factory-authorized distributor for seventeen makes of automobiles and offer more products, financing and insurance solutions than our competition. Our process expertise lets foreign business professionals settle into their new domiciles happier and more productive from day one.
Contact IAS to learn more about our special offers and services. We can help them get behind the wheel of their next vehicle today!
Sources:
What is SCHUFA: all about your credit rating in Germany and how to keep it high.