2020 has been a challenging year for everyone. As it comes to a close we want to thank all of our valued customers and partners and hope that everyone is staying healthy and safe. We look forward to a new year and continuing our mission to help the expatriate community with their global transportation needs.
Each week we feature stories from customers sharing relocation journey and getting a vehicle through International AutoSource. Moving to a new country is challenging and even more so during a global pandemic. At IAS we're committed to our customers and delivering exceptional customer service regardless of the circumstances.
Why do international physical therapists choose IAS? We'll let them tell you themselves!
Meet Kalenina J. who relocated to the U.S. in the early stages of the COVID-19 pandemic. Our healthcare product specialist Matthew assisted Kalenina to finance a 2020 Ford Explorer without a U.S. Credit history for her assignment in New Mexico. Kalenina is a physical therapist and shares her experience getting her new Ford in a short video. Congratulations Kalenina, we hope you enjoy your new vehicle.
Video Transcription
Hi everybody my name is Kalenina Javier and I am a licensed physical therapist here in the state of New Mexico. And I am really fortunate to get my car through International AutoSource with the help of Matthew, who has been really going beyond borders, beyond official time in the office getting to answer all the questions and all that. Before I get into getting my car, I arrived in the states in January of 2020 and then I traveled to New Mexico where I will be doing my assignment in February. Now Matthew from AutoSource was really a great help in giving me a rental car in all that. Because even with problems in the rental car he would tell you things to do, how to handle it, you know step by step instructions and information for all the things you need to know. Next in line is I really got my car late well it's because as you know we are in the COVID-19 pandemic which actually started way over in January which is when I got here. So it was actually hard to get the papers done to processes and everything but Matthew has really been there encouraging me and telling me that we are going to get this done and all that. With the shutting down of DMV offices across the nation. They were still able to get my car registered here in New Mexico and I just got it last Friday, May 15, 2020 and I am so happy to share with you the car that I have. Let me just give you a second because I am actually in here. The interior of the car with the car seat for my kids which actually has great room for it. Now, let me go out of my car and show you . So that is it and I hope you also trust International AutoSource in getting your dream vehicle while working here in the U.S. Thank you and God Bless.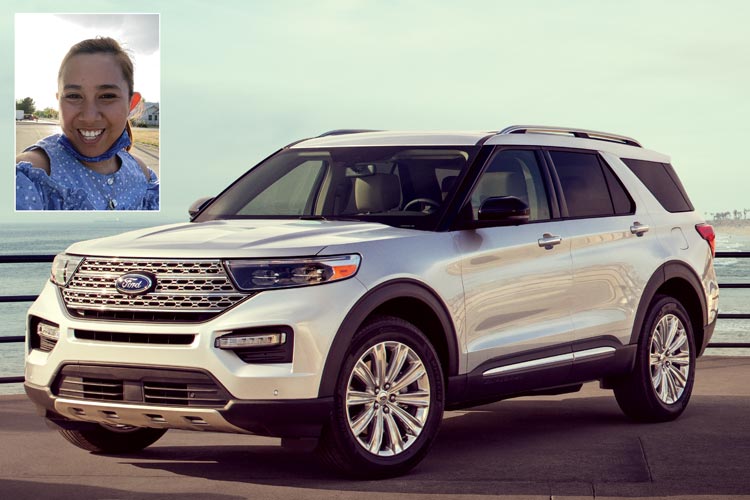 We are the vehicle experts for internationals.
Our core mission at IAS is to make getting the vehicle you need for your work assignment or academic program easy, so you can focus on your job or studies and get settled into your new home. Our factory-backed financing programs for foreign executives, healthcare workers, business professionals, students and teachers feature low rates and are designed to get you approved quickly and easily. From the point of the first contact to the day the vehicle is delivered, customers receive our concierge service from an expert consultant available to answer questions, provide updates, and ensure a seamless transition. Customers are provided assistance with financing and leasing documentation, and registration and licensing. Nothing speaks louder than our customer referral program, where hundreds of clients refer their expatriate friends and co-workers to IAS. We're proud to help these internationals with one of their biggest purchases during relocation, and knowing they trust us with their family and friends is our best compliment.
If we've already helped you get a vehicle, please share your experience with us. If you haven't worked with, please let us know if we can provide any assistance. Share your experience or contact us.