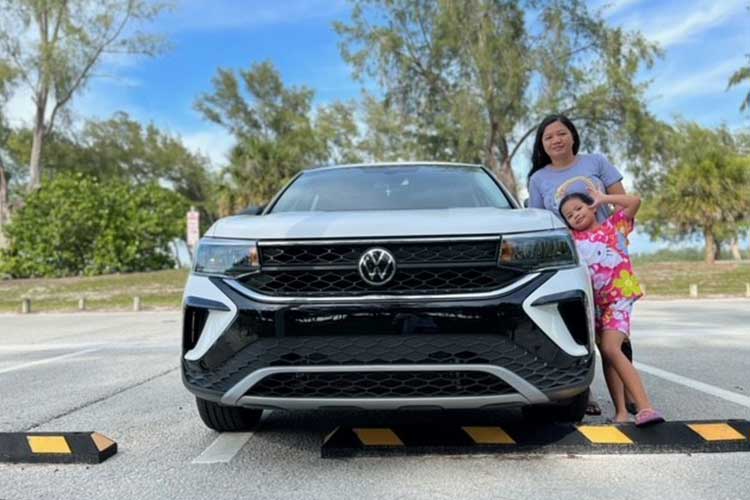 Each year IAS helps thousands of expats including business professionals, healthcare workers, foreign diplomatic community, students, and teachers to get a vehicle for their relocation to a new country.
Why do Filipino nurses choose IAS? We'll let them tell you themselves.
For healthcare professionals relocating to the US, it will be essential for them to have a vehicle to get to and from work. At International AutoSource we make it easy for international nurses, doctors, physical therapists, medical technicians, and other healthcare professionals to get the vehicle they need so they can focus on their work assignments.
Financing a Volkswagen Taos as an expat moving to the US

Meet Charrie B who recently relocated to the United States with her family from the Philippines. For her move to Florida, she financed a brand new 2022 Volkswagen Taos without a credit or driving history in the US through the International AutoSource Healthcare Advantage Program.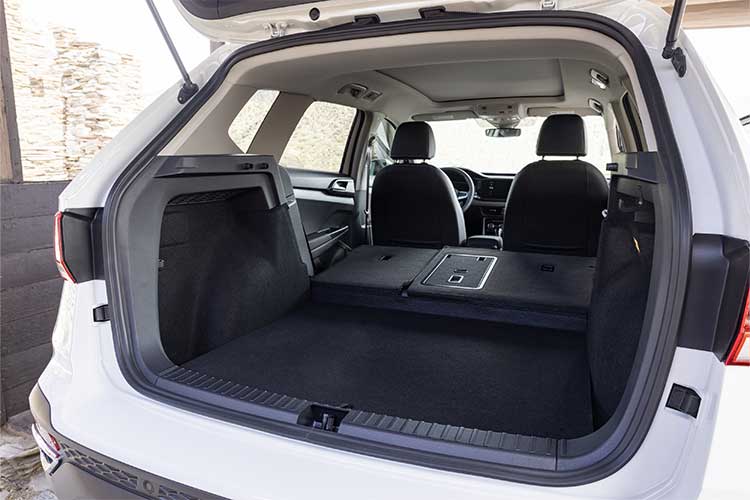 When asked about her experience getting her new Volkswagen through International AutoSource, Charrie rated her experience a 10 out of 10.
"For new immigrants, IAS is a reliable source of transportation. They make our transition easier. They assist us accordingly and answer our queries clearly. The convenience of having transportation vehicle, especially as new immigrants with a child."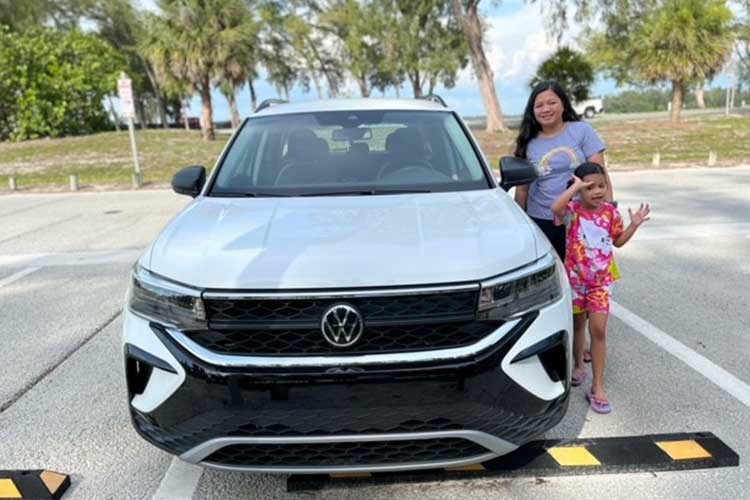 We are the vehicle experts for international healthcare professionals without US Credit History.
For over 15 years International AutoSource has provided vehicle solutions tailored to meet the unique needs of the healthcare workers moving to the United States. In the US 87.89% of people drive to work due to the lack of public transportation.
We know how important it is for healthcare professionals to have their own transportation. Our Healthcare Advantage Program provides vehicle financing for healthcare professionals with no US credit history backed by exclusive protections, privileged pricing, and dedicated full-service support that is not available anywhere else.
International Healthcare professionals can take advantage of savings, convenience, and full-service support all in one place. Our dedicated healthcare product specialists work one-on-one with each customer to provide full-service support before, during, and after delivery. We also assist with all documentation needed for vehicle financing, licensing, and registration as our customers have more important things to worry about.