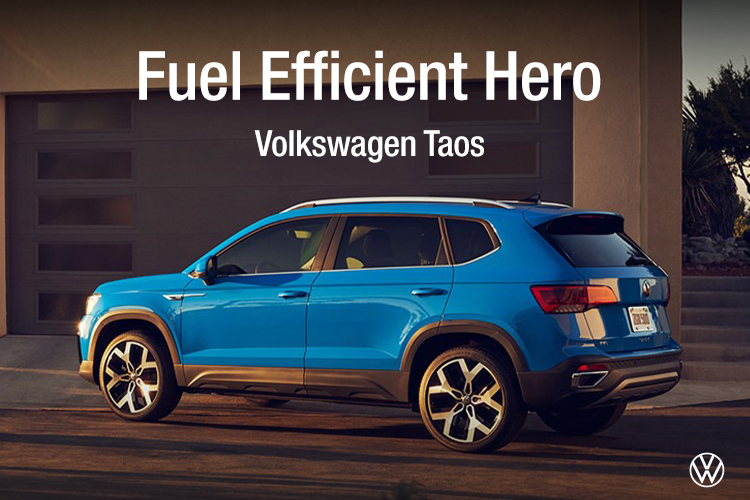 Volkswagen's newest award-winning vehicle is the Volkswagen Taos. The VW Taos is the newest compact SUV on the market, and it has quickly proven itself especially after being named best-in-class in fuel efficiency. Read on to learn why you ought to buy a Volkswagen Taos.

The VW Taos is Fun and Compact
The Taos puts the fun back in the driver's seat. Its style is bold, and its turbocharged engine gives it plenty of power. The innovative Digital Cockpit makes this compact SUV smart, versatile, and ready for the road.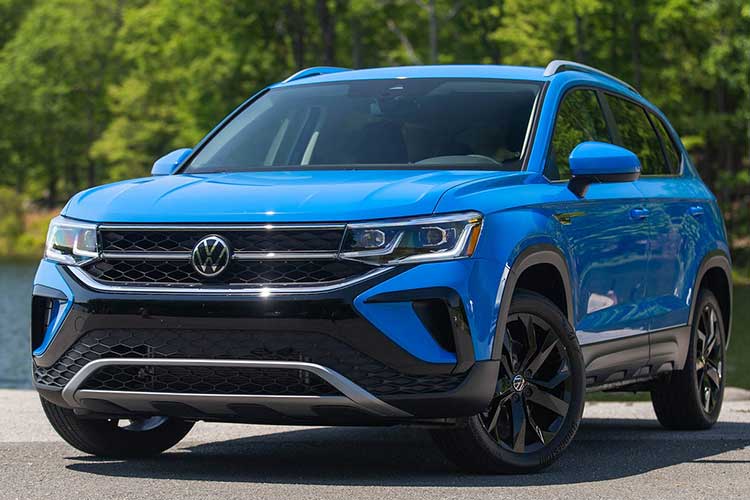 Taos Fuel Efficiency on Every Drive
The Volkswagen Taos has officially earned top honors from the EPA, based on its estimated fuel economy ratings. The Taos is EPA estimated at 28 mpg in the city and 36 mpg on the highway. With a combined EPA estimated 31 mpg. 
With fuel prices skyrocketing over the past year, a best-in-class fuel efficient vehicle like the all-new Volkswagen Taos is a good choice to finance or lease for your move to the United States.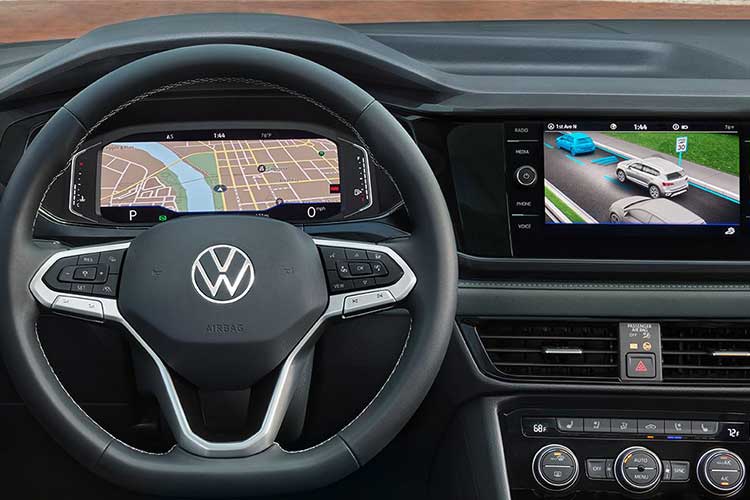 Impressive VW Technology
The technology and safety features included with the Volkswagen Taos are industry-leading and state of the art. 
The Taos comes with an 8-inch color touch-screen display which is compatible with Apple CarPlay, Android Auto, and Bluetooth technology. These systems allow you to access your favorite apps, play your favorite music, and take calls all from the comfort of your seats.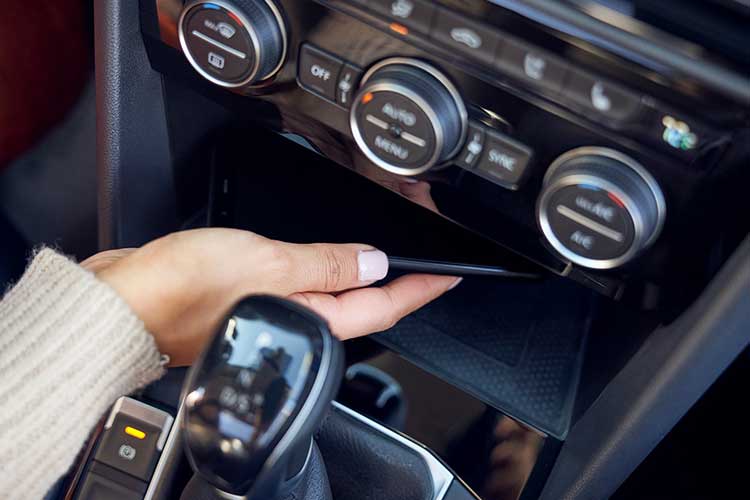 And that's not all…
Additional features in the Taos include the VW Digital Cockpit Pro system, which allows you to customize what you see. From speed and travel time to route descriptions and even oil levels, you get to choose what you want to see.  
The Taos is the perfect SUV for your phone as well. A wireless charging pad and remote start are included in every VW Taos. You can start your Taos remotely through your phone using the myVW app.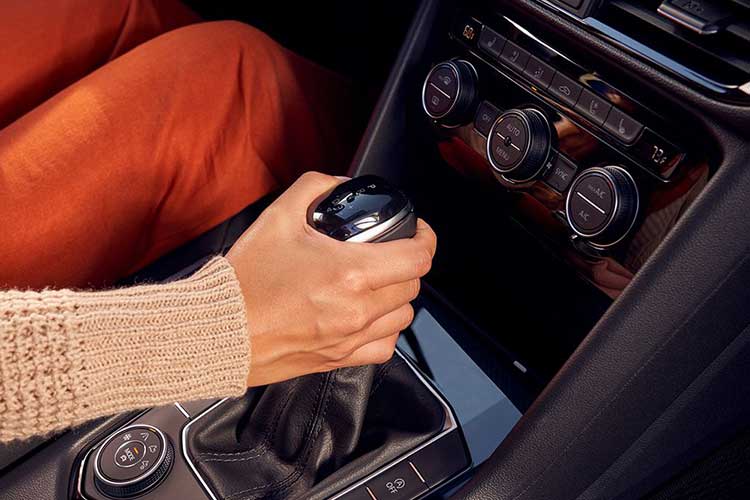 The VW Taos is Secure and safe
One of the most important aspects of your car purchase is safety. The Volkswagen Taos has been recognized for its impressive safety features. 
Every Taos is included with IQ.Drive technology, which enables you to drive yourself and your passengers with peace of mind. Standard features with the Volkswagen Taos include Adaptive Cruise Control, Blind Spot Monitors, and Lane Assists.  
The Volkswagen Taos has been made to provide the most comfortable, affordable, and stress-free experience in its class.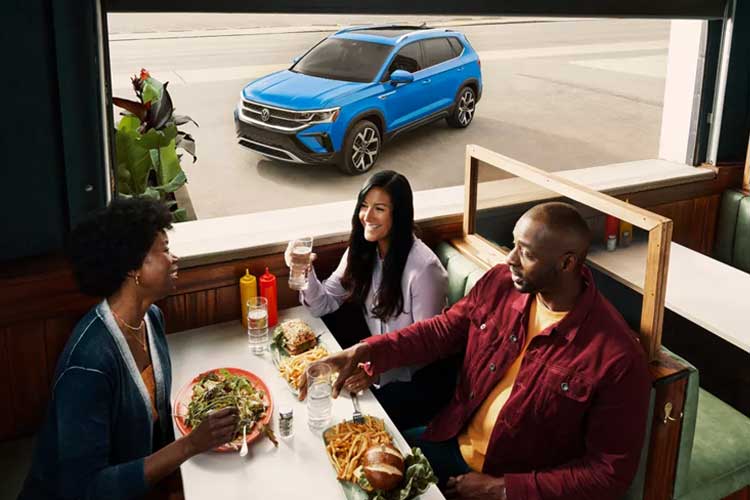 Last thoughts
With its best-in-class fuel efficiency, it's no wonder that the all-new Volkswagen Taos is regarded as one of the best and most affordable vehicles in a compact SUV.  
The Volkswagen Taos is the perfect vehicle for work and play. The Taos, style, design, and function combine for an interior that meets everyone's needs.  
Reach out to International AutoSource (IAS) for a quote and let us help you finance or lease the car you need without a US credit history. Get out and explore the United States in a new Volkswagen.
About International AutoSource
Our factory-backed financing programs for foreign executives, healthcare workers, business professionals, students, teachers, and the diplomatic community feature low rates and are designed to get relocating expats approved quickly and easily.  
International AutoSource offers a wide selection of vehicles to choose from. Expats can shop top-selling models from Audi, Chrysler, Dodge, Ford, Honda, Jeep, Lincoln, Nissan, Toyota, Volkswagen and many more. 
As the vehicle experts for expats, International AutoSource has helped over 50,000 international and domestic assignees get a car for their relocation to the United States. IAS offers flexible vehicle solutions to finance, lease or rent a car in the US without a local credit history.