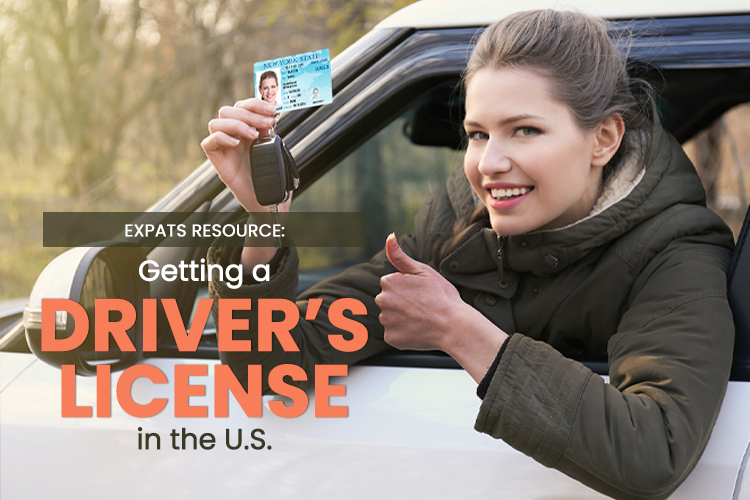 Whether you are on a short-term work assignment or planning to stay long-term, here is the information needed to drive legally in the United States.
Unless you are moving to a major metropolitan city, public transportation isn't always an option, or it may not be convenient. Financing or leasing a car will be your best step forward which will make getting a US driver's license essential.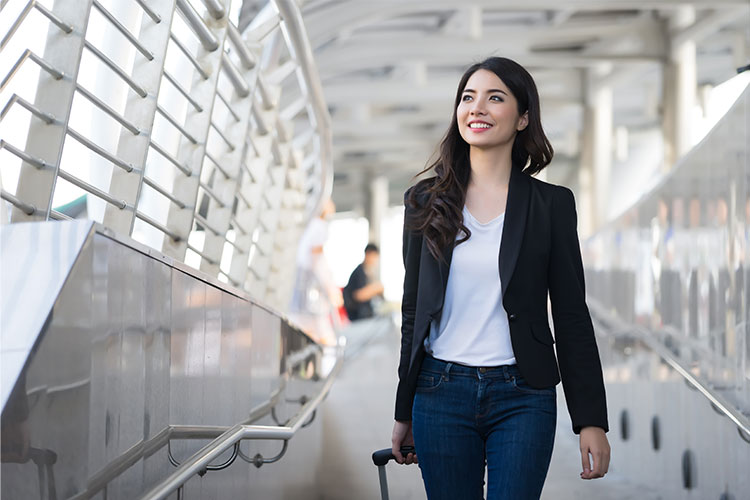 Determining Eligibility to Obtain a U.S. Driver's License
If you are visiting the US on a 90-day visitor's visa, your international driver's license allows you to drive in all states. However, for stays longer than 90 days, you will have to get a new driver's license in the state where you'll be residing.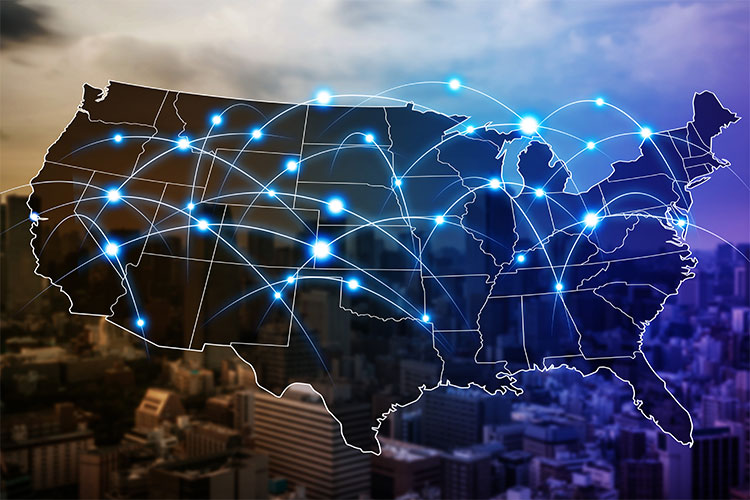 Check the Requirements for Your State for a US Driver's License
In the US, the Department of Motor Vehicles (DMV) issue driver's licenses in the US. DMVs are run at the state level each with its own rules and regulations.
While most follow similar procedures you will need to check the specific requirements for your state which are available on each DMVs website.
In this article, we'll discuss the general process of obtaining a US Driver's license to help make the process as smooth as possible.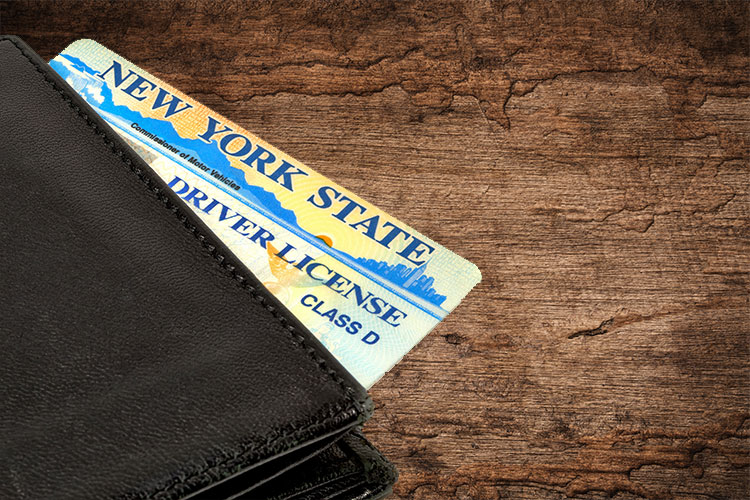 Applying for a U.S. Driver's License
You may be able to exchange your foreign license for a US license without having to take any additional tests.
However, in most states you will need to fill out an application, take a written exam, an on the road driving test, and the payment of necessary fees to get your driver's license.
A visit to your local Department of Motor Vehicles will be required. To save time you can make an appointment for your visit in advance on the DMVs website.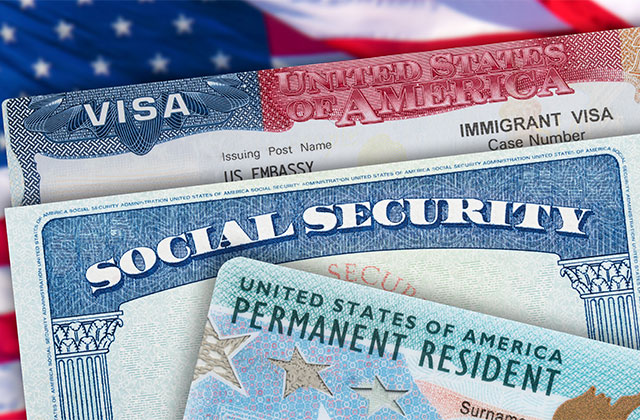 Required Documentation for Expats
Most states will typically require the following documentation:
Passport or other government-issued photo identification: This will be used to verify your identity.
Driver's license: From your home country and/or an International Driver's permit.
Proof of legal presence in the US: This may include a work visa, green card, or other official document showing that you have permission to be in the country for a specific period of time.
Social Security Number (SSN): A SSN is required to obtain a driver's license in most states. If you do not have a SSN, you may apply for a temporary one at a Social Security Administration office, learn more here.
Proof of residency: This may include utility bills, bank statements, or a lease agreement showing that you have a permanent address in the state where you are applying for a driver's license.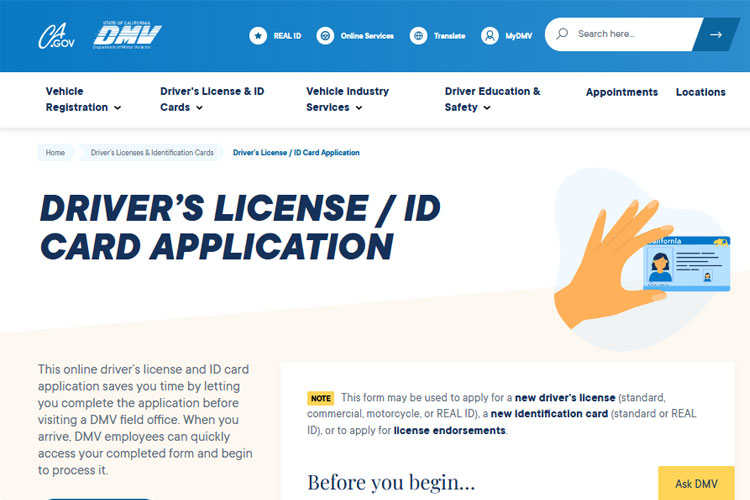 Photo Credit: dmv.ca.gov
Navigating the Process for Expats to Get a Driver's License
The process for getting a driver's license is outlined on each state's Department of Motor Vehicles website.
For example, if you are relocating to California on a long-term work assignment here is what you need to do to get a driver's license.
Fill out application and provide necessary documentation.
Pass a written test.
Take a vision test.
Take a behind-the-wheel driving test.
Pay the required fees.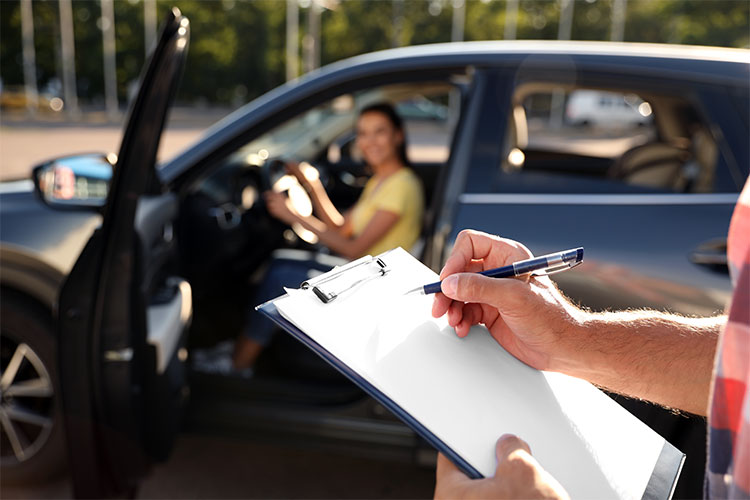 Conclusion
Many expats will need to obtain a driver's license when they move to the United States. A US driver's license opens the door to opportunities and serves as an official form of identification that can be used to open bank accounts, enroll in school, apply for loans, and book domestic flights.
Getting a driver's license may seem a little overwhelming at first, but by following these guidelines you can make the process of getting a driver's license in the United States smoother and less stressful.
Be patient and stay positive throughout the process!
About International AutoSource
Our factory-backed financing programs for expats feature low rates and are designed to get expats relocating to the United States approved quickly and easily.  
International AutoSource offers a wide selection of vehicles to choose from. Expats can shop top-selling models from Audi, Chrysler, Dodge, Ford, Jeep, Lincoln, Nissan, Volkswagen and many more. 
As the vehicle experts for expats, International AutoSource has helped over 50,000 international and domestic assignees get a car for their relocation to the United States. IAS offers flexible vehicle solutions to finance, lease or rent a car in the US without a local credit history.