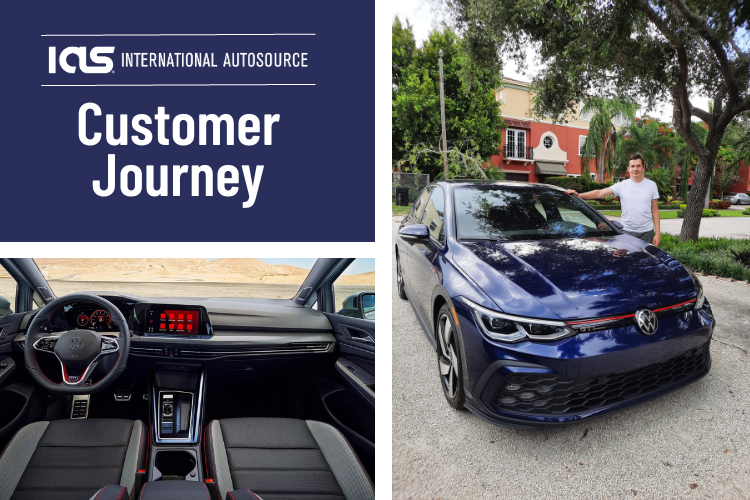 For many expats relocating to the United States it is essential to get a car since public transportation in the US is not always convenient or accessible. While there are dozens of things that need to be coordinated and completed for your move, IAS is here to make one thing much easier—buying a car.
Why do expats choose IAS for their vehicle needs? We'll let one of our most recent customers tell you about their experience.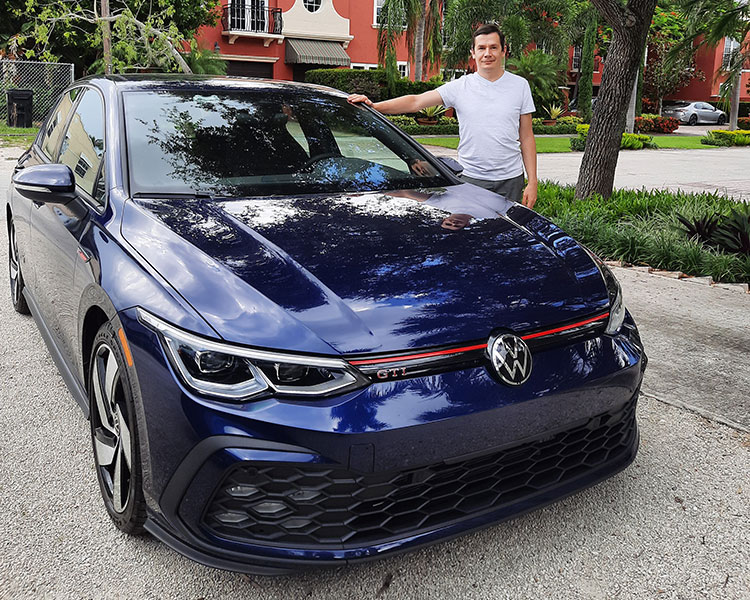 International AutoSource Car Buying Review: 2023 Volkswagen Golf GTI
This is Denis Tandalov, an Engineer who recently moved with his lovely wife to the US for a work assignment from Kazakhstan. As a new arrival to the country, Denis did not have a US credit or driving record which can make it difficult to buy or lease a car. Through International AutoSource he was able to lease a brand new 2023 Volkswagen GTI for his move to Florida.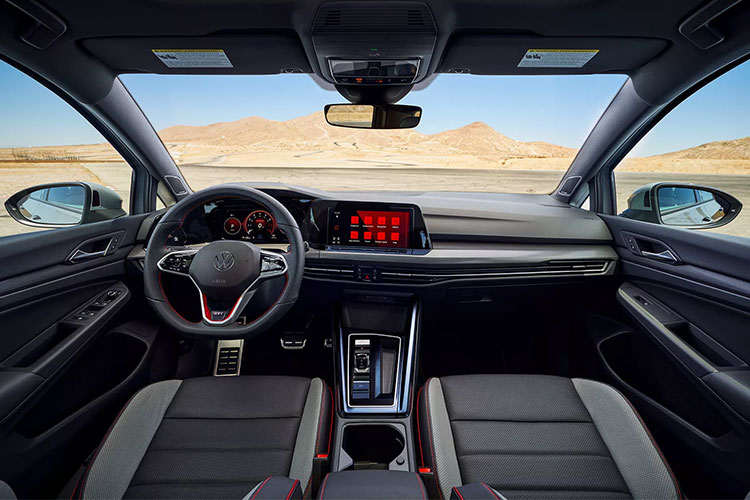 When asked about his experience getting his new Volkswagen for his move he shared:
" It was very convenient to work with IAS. Everything was without any issues or delays in the process. I've gotten the car even earlier than it was planned. Much appreciate your help and support, everything was easy and perfect with you."
Congratulations Denis on your new VW. The Volkswagen Golf GTI features a sporty design, delivers exhilarating power, and is packed with the latest, driver-focused technology to make every drive fun. We hope you enjoy the US and best of luck with your work assignment.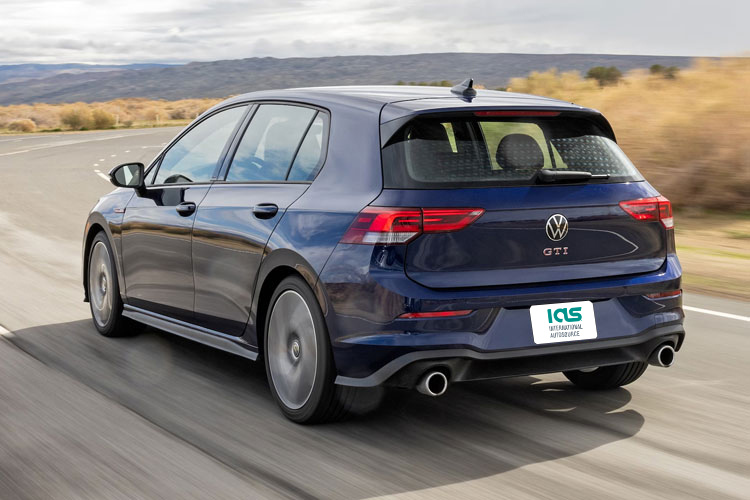 About International AutoSource
We are the vehicle experts for expats providing flexible vehicle solutions to finance, lease or rent a vehicle in the US without a local credit history. Our factory-backed financing programs cater specifically to business professionals, healthcare workers, foreign executives, teachers, students, and the diplomatic community featuring low rates and are designed to get expats approved quickly and easily.
International AutoSource offers top-selling vehicles from Audi, Chrysler, Dodge, Ford, Jeep, Nissan, Volkswagen and many more. Get tips and learn what to expect to make your move as seamless as possible.