In the United States, where the majority of the population does not have access to public transportation, driving your own car gives you the freedom of mobility. But many Foreign Nationals and Expats moving to the USA have one question; Can you get an auto loan if you are not a U.S. Citizen? The answer is yes, and here's how.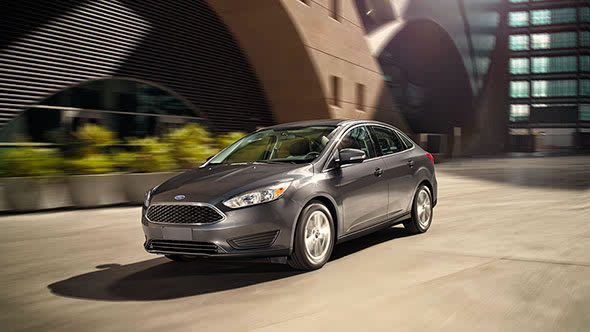 Lenders do not factor in citizenship when determining creditworthiness however, they do base their loan decision on the borrower's local credit history. Credit does not transfer from country-to-country, therefore, an incoming Expat will start out with a credit score of zero. Approximately 90% of lenders, such as banks use credit scores to evaluate the potential risk posed by lending money to consumers. Since Foreign Nationals and Expats moving to the USA have no local credit history, many believe that they are unable to secure an auto loan. This is just a myth! You can get an auto loan if you are not a U.S. Citizen by working with Expat car financing, leasing, and purchasing companies such as International AutoSource (IAS).
The following forms of documentation are required for U.S. Car Loans for Foreign Nationals and Expats:
Credit Application Form – Requests information about your assignment, credit history, and living arrangements and employment in the U.S.
Copy of Work Visa in the U.S. – Helps finance companies verify your intention to stay in the U.S. for the duration of your lease and loan term
Employment Letter – Confirms your salary, additional benefits, and allotments, as well as your term of employment
After you submit the initial documentation, you will also be required to provide the following:
Housing-related payments– Including rent, utilities, phone bills, and cable TV service.
Insurance-related payments- Including medical, life and automobile insurance. Note: an automobile insurance binder is required in order to take delivery of your vehicle.
U.S. Eligibility Documentation-  Documents showing this can include a Driver's License, Passport, Social Security Card, a Permanent Resident or Green Card, an Employment Authorization Document Card, and your Visa with a legible entry stamp.
Getting your U.S. car loan is just a few easy steps away, and International AutoSource is here to help! Our expert vehicle consultants will help guide you through the car buying process, helping you obtain your loan and find the right vehicle for your needs.
Apply- Submit a loan application with your personal and employment information, required documentation and the loan amount, (price of the vehicle plus sales tax).
Get a Loan Decision- Turnaround time can take a few days or a few hours, depending on the lender. If approved, you will get a statement of intent listing specific payment details, surcharges, down payments, rebates, sales tax and your monthly payment.
Sign your Contract- You will sign a finance contract in agreement to the terms provided when your loan was approved. It will include important details about your loan, and payments will coordinate with the price agreed upon when you shopped for your car.
Take Delivery-  When you take delivery of your vehicle the car dealership will collect a registration fee from you (pricing varies based on location) in order to obtain license plates and a registration sticker on your behalf.  The Vehicle Identification Number (VIN) assigned at registration is required by your insurance agency in order to provide you with an auto insurance binder of coverage.