Global HR News Conference: Global Business and Mobile Talent; right person in right position, right time, right price.
IAS will in London on May 19th for the 2015 FEM London Road Show. The conference will cover a range of topics, including the potential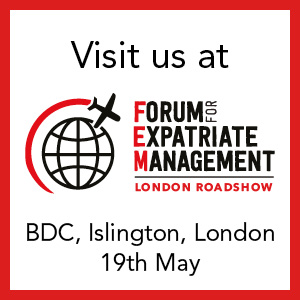 immigration compliance risk of short term assignees, managing project based assignments, the latest immigration changes, ensuring Business Travelers are compliant, and more.
Stop by our BOOTH A2 and meet the IAS Team. Senior Manager, Business Development, Vicki Ragavanis, and Account Manager, Anca Maritescu, will be on hand to discuss how we can assist your assignees with Expat car purchasing, leasing, and financing.
Location:
Business Design Centre
52 Upper Street
London N1 0QH, United Kingdom
Booth A2
Time: 9:00am-5:00pm
CONTACT US TODAY FOR MORE INFORMATION
EMAIL – intlauto@intlauto.com
PHONE – 516.496.1816
www.intlauto.com