If you are applying for your U.S. driver's license, it's important that you learn the Rules of the Road (Sign)! To pass your driver's test (and to be a safer driver) you will need to learn the regulatory traffic and road signs used in the United States. In this weekly series, we will be covering important road signs and what they mean.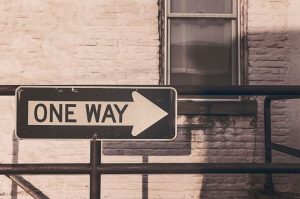 In part one of Rules of the Road (Sign), you will learn about important traffic signs, including Stop and Yield.  These are some of the most important signs on the road because they give important information, instruction, and warnings to drivers.

STOP SIGN 
The stop sign is a regulatory traffic sign informing drivers that they must stop their vehicle. In some instances the stop sign will have an additional sign saying "4-Way" or "All Way". This is used when there are four approaches to the intersection and all drivers are required to stop.
After stopping at an "All Way" or "4-Way" intersection the drivers have the right-of-way to proceed in the order they arrived at the stop. If all the vehicles arrived at the same time then the driver must let the vehicle to their right go first.

YIELD SIGN 
A yield sign tells the driver to be prepared to stop if necessary to give the driver approaching the intersection from a different direction the right of way. If there is no other driver approaching the intersection at that time then you are not required to stop at a yield sign.

MERGING TRAFFIC FROM THE RIGHT SIDE 
The merging traffic sign warns drivers to be aware that vehicles will be entering onto the road from right side. By law, merging drivers must yield the right of way to the existing traffic. That being said, it is important to be aware of the merging traffic to avoid collisions.

RAILROAD CROSSING 
The railroad crossing sign warns drivers that the road will be crossing over railroad tracks ahead. Drivers should be alert and prepared to stop in case of a train crossing.
Source: dmv.ny.gov
MOVING TO THE UNITED STATES AND LOOKING FOR A CAR? DOWNLOAD OUR GUIDE TO BUYING A CAR WITHOUT A LOCAL U.S. CREDIT HISTORY!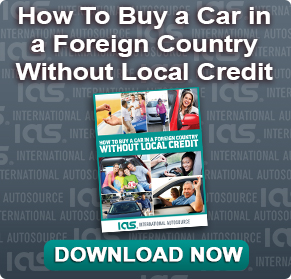 International AutoSource (IAS) is a car buying program made for Expats, offering leasing, financing, and car rentals without a local credit history. The programs at IAS are designed for your peace of mind, making your new vehicle purchase safe, convenient and enjoyable! Exclusive guarantees for your assurance include lowest price guarantee (Preferred program only), satisfaction guarantee, and delivery date guarantee.