If you are applying for your U.S. driver's license, it's important that you learn the Rules of the Road (Sign)! To pass your driver's test (and to be a safer driver) you will need to learn the regulatory traffic and road signs used in the United States. In this weekly series, we will be covering important road signs and what they mean.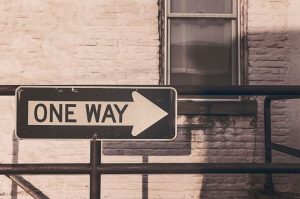 In part four of Rules of the Road (Sign), you will learn about work zone signs. Work zone signs are orange with black lettering and they indicate that you are approaching a construction zone where road side work is being done. Getting a speeding or traffic violation ticket in a work zone can result in higher fees, as well as increases to your auto insurance rates. 

WORKERS AHEAD  
The Workers Ahead sign lets drivers know that they are approaching a road side construction zone where construction workers are present. Drivers should slow down and be cautious in a work zone.


DETOUR SIGN
A Detour signs indicates that an alternate route has been set up to avoid the construction or work zone area. The detour is a temporary change to the route and will typically be restored when the work is completed.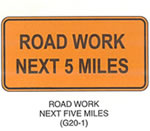 ROAD WORK 
A Road Work sign tells drivers how many miles of roadwork are ahead. It is important for drivers to be prepared for delays and to be extra cautious when driving through the construction area. Remember, speed limits decrease in work zone areas and speeding fines can cost you double.    

LANE CLOSURE
When drivers see a Lane Closure sign they should be prepared for a merging of the lanes. If the right two lanes are closed up ahead, cones will be set up to slowly merge all of the traffic into the left lane. This can result in heavy traffic delays, so be prepared to come to a complete stop.   
Source: U.S Department of Transportation
MOVING TO THE UNITED STATES AND LOOKING FOR A CAR? DOWNLOAD OUR GUIDE TO BUYING A CAR WITHOUT A LOCAL U.S. CREDIT HISTORY!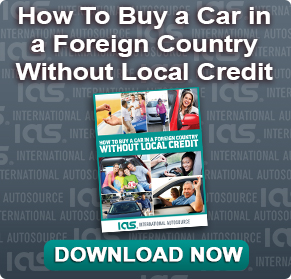 International AutoSource (IAS) is a car buying program made for Expats, offering leasing, financing, and car rentals without a local credit history. The programs at IAS are designed for your peace of mind, making your new vehicle purchase safe, convenient and enjoyable! Exclusive guarantees for your assurance include lowest price guarantee (Preferred program only), satisfaction guarantee, and delivery date guarantee.