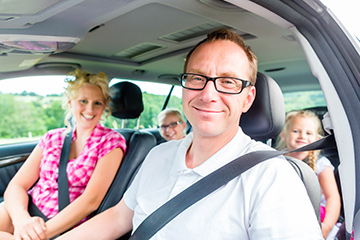 Fun and interesting facts are like salted peanuts, you say "only one more", but truthfully, it's hard to resist another. Trivia and fun facts interest many, not only because of their cultural significance, but world influence as well.  From the land of poets and thinkers, Germany is full of strange and curious history that's sure to impress.
Did you know that Germany is the second most popular expat destination in the world? The OECD and Migration Policy Institute concluded that most immigrants are from Europe, mostly from Turkey, Poland, and Italy. This workforce helps to compensate for a very low birth rate in the country as well a society that is aging and living longer. Its speculated that a mere 54% of Germans will be in the workplace by the 2030. These expats also contribute to helping Germany become the EU's largest economy, coming in fourth behind U.S., China, and Japan with a GDP of 3.84 trillion (USD).
Germany is one of the largest car producers in the world, pumping out close to 6 million cars alone in 2015. German engineering is world known, with brands like Volkswagen and Audi as some of the world's top sellers. The Volkswagen Golf is actually one of the best-selling cars of all time.
Germany is known for culture and authentic production, which is shown through their small and medium sized enterprises. These SMEs employ around 14-15 million people within the nation and about 4/5 of every person that trains are eventually hired. These businesses and enterprises help to contribute to the economy tremendously, at around 52% of all domestic output. Germany has over 6,200 museums, 820 theatres, 130 professional orchestras, and 8,800 libraries. There are more of these galleries and centers than any other country, and more people tend to visit exhibitions than the likes of a soccer game.
Many have a common misconception that Einstein failed his first entrance exam to college, but he didn't. What is true is that many famous and recognized scientists, musicians, and artists came from Germany; one being Albert Einstein himself. As of 2009 there are 102 German Nobel Laureates with dignities. Adidas brand was founded by the Bavarian, Adolf "Adi" Dassler, while his older brother founded the brand Puma. Some other influential people consist of Beethoven, Schumann, Bach, Wagner, Strauss, and Handel. Philosophers such as Nietzsche, Marx, Kant, and Hegel all came from Germany as well.
The world is full of wonderful and wacky information, a full circle culmination of history, pride, work, and culture. Germany is solidified as one of many intriguing nations with odd and fun facts that anyone can enjoy. If you want to explore Germany and find out new fun facts, let International AutoSource in partnership with King & Mayr help you find the perfect vehicle to take you on your way. With no credit history required, we make the process easy to get you on the road faster. Don't forget to comment below any new fun facts you learn on your way.

Related: Why Credit and Driving History are Important to Expats
Sources:
–https://theculturetrip.com/europe/germany/articles/the-most-scenic-driving-routes-in-germany/
–http://confessedtravelholic.com/2011/02/69-fun-facts-about-germany.html
–https://www.studying-in-germany.org/driving-germany/