IAS prides ourselves on creating happy customers and making the car buying process easy. For over 25 years, we have helped business professionals, healthcare professionals, diplomats, and the foreign service community to purchase, finance or lease a vehicle in the United States.
Why do Foreign Diplomats choose IAS? We'll let them tell you themselves.
Meet Berne I. a valued and loyal customer who just purchased his third vehicle through the Diplomatic Car Program by International AutoSource. He shared a short video with us of his brand new 2021 Ford Ranger that he got delivered to his home in Washington.
Video Transcription
Hi! I'm a very pleased diplo-sales International AutoSource customer. This is my third time using this company. Great service. Great price. Extra good warranty. Thank you!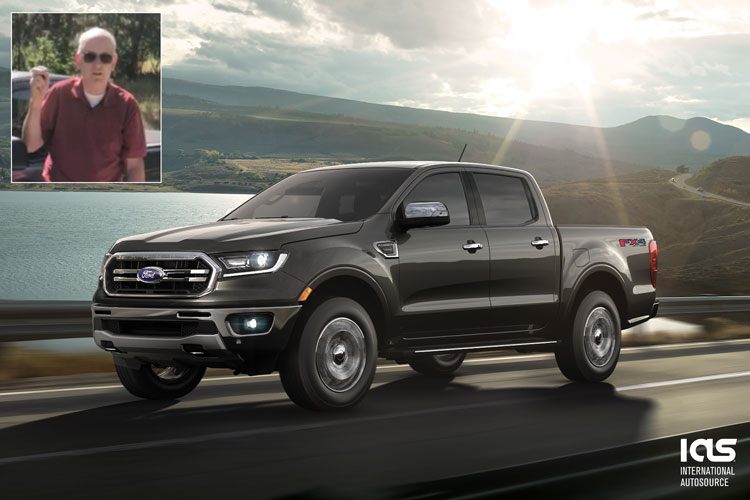 Congratulations on your new Ford! The entire team at IAS wishes you the best of luck with your new vehicle.
We are the vehicle experts for internationals.
Planning and sourcing a vehicle for your personal transportation needs is a major part of relocation. Our factory-backed financing programs for foreign executives, healthcare workers, diplomats, business professionals, students, and teachers feature low rates and are designed to get you approved quickly and easily.
Nothing speaks louder than our customer referral program, where hundreds of clients refer their expatriate friends and co-workers to IAS. We're proud to help internationals with one of their biggest purchases during relocation, and knowing they trust us with their family and friends is our best compliment.
If we've already helped you get a vehicle, please share your experience with us. If you haven't worked with us, please let us know if we can provide any assistance. Share your experience or contact us.