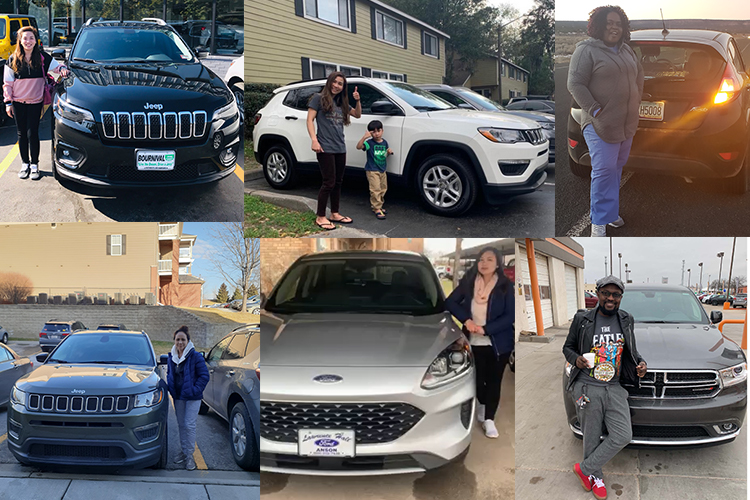 We have helped over 10,000 healthcare professionals relocating from Jamaica, Kenya, Nigeria, the Philippines, Singapore, UAE, the UK, and other countries around the world to get behind the wheel of their own vehicle for their move to the United States. Through our exclusive Healthcare Advantage Program, we have helped foreign nurses, doctors, physical therapists, medical technicians and other healthcare professionals with a car buying program and tailored benefits to fit their needs.
IAS strives to make each individual's relocation journey to the U.S. one step easier by getting them ready to drive when you arrive so you can get settled quickly and focus on their job assignment.
Why Choose IAS? Hear from Healthcare Professionals!
Check out what our amazing customers have to say about their experience with International AutoSource and click on the links or photos to learn more.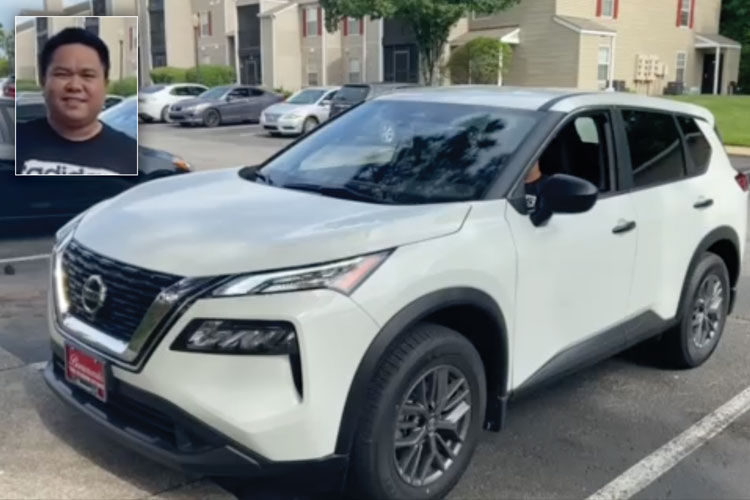 I was just so amazed by the IAS company because the first place that give me the rental car for the time I don't have this car, so they give me a free rental car and now I have this car ready, brand-new ones, and so I was amazed with the specs of my brand new car.  Thank you so much IAS, International AutoSource. Highly recommended. Miguel F. Filipino expat and registered nurse. Financed a 2021 Nissan Rogue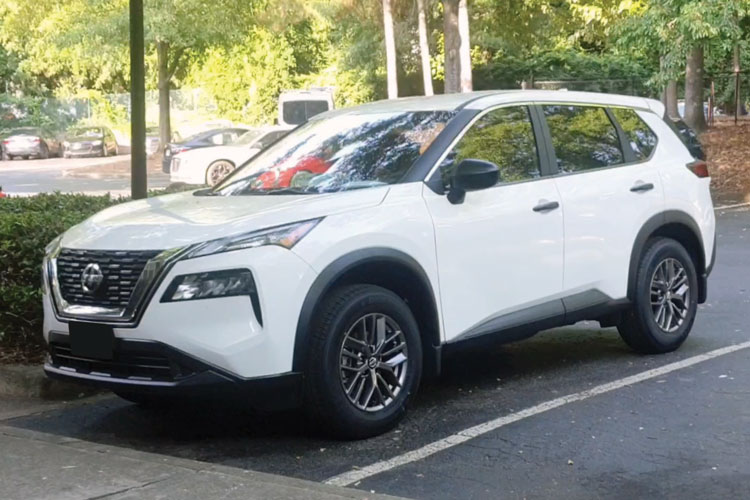 As an expat I have a lot of things in mind but Joe and Gail helped me all the way. I would definitely recommend International AutoSource to friends and family coming here. They are reliable, accommodating and would go beyond to make sure they cater to your needs as a customer. Thank you so much International AutoSource. Aireen C. is a nurse from the Philippines financed a 2021 Nissan Rogue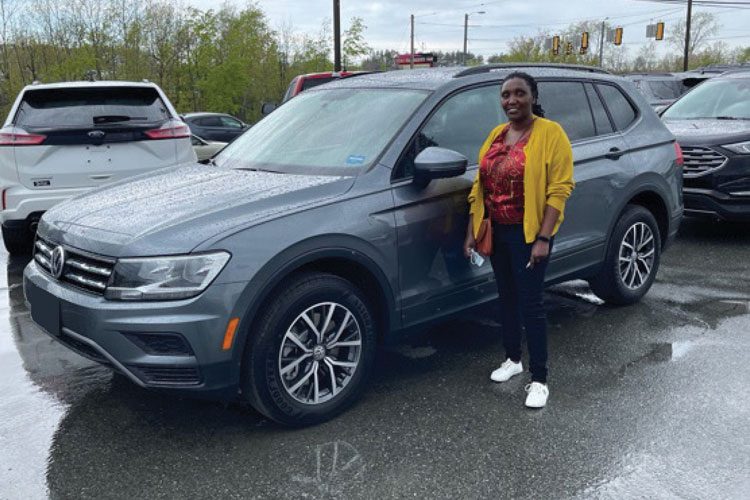 "It is very exciting to have a new car. Thank you so much for making it happen Matthew". Anne K. financed a 2021 Volkswagen Tiguan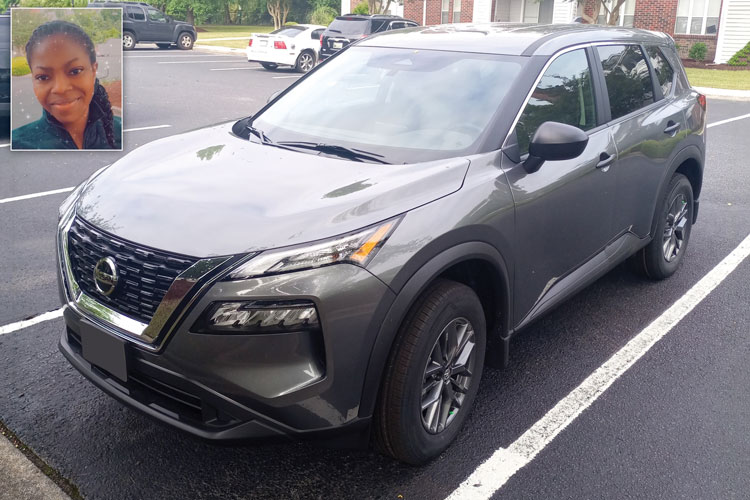 "I am very grateful to International AutoSource for delivering on their promise, it's a great car. Transitioning was seamless and you got me covered all the time of commuting. Thanks for your professional and timely services ?" – Aniefuna financed a 2021 Nissan Rogue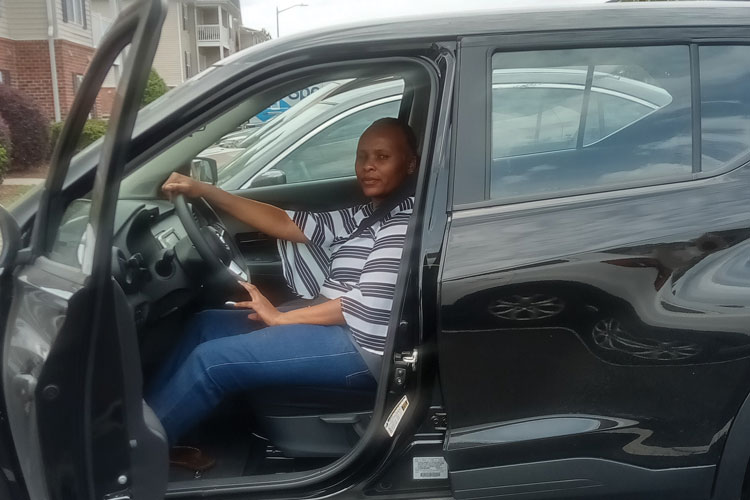 "Choosing International AutoSource for my transportation needs was the best decision that l made. My transitioning to the US has been made far much easier with International AutoSource because l didn't have to worry about my transportation needs. Thank you again." – Annarita M. financed a 2021 Nissan Kicks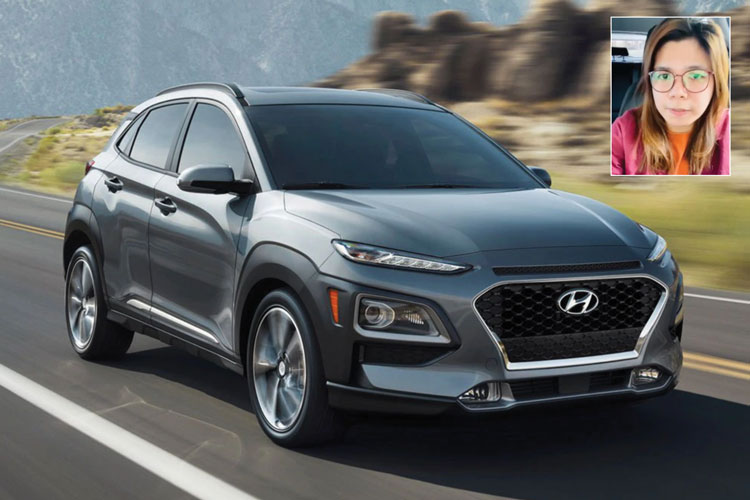 "They are offering very low APR, only 3.99 APR for those people who don't have a good credit score or just starting to build their credit score." Kristine G. financed a 2021 Hyundai Kona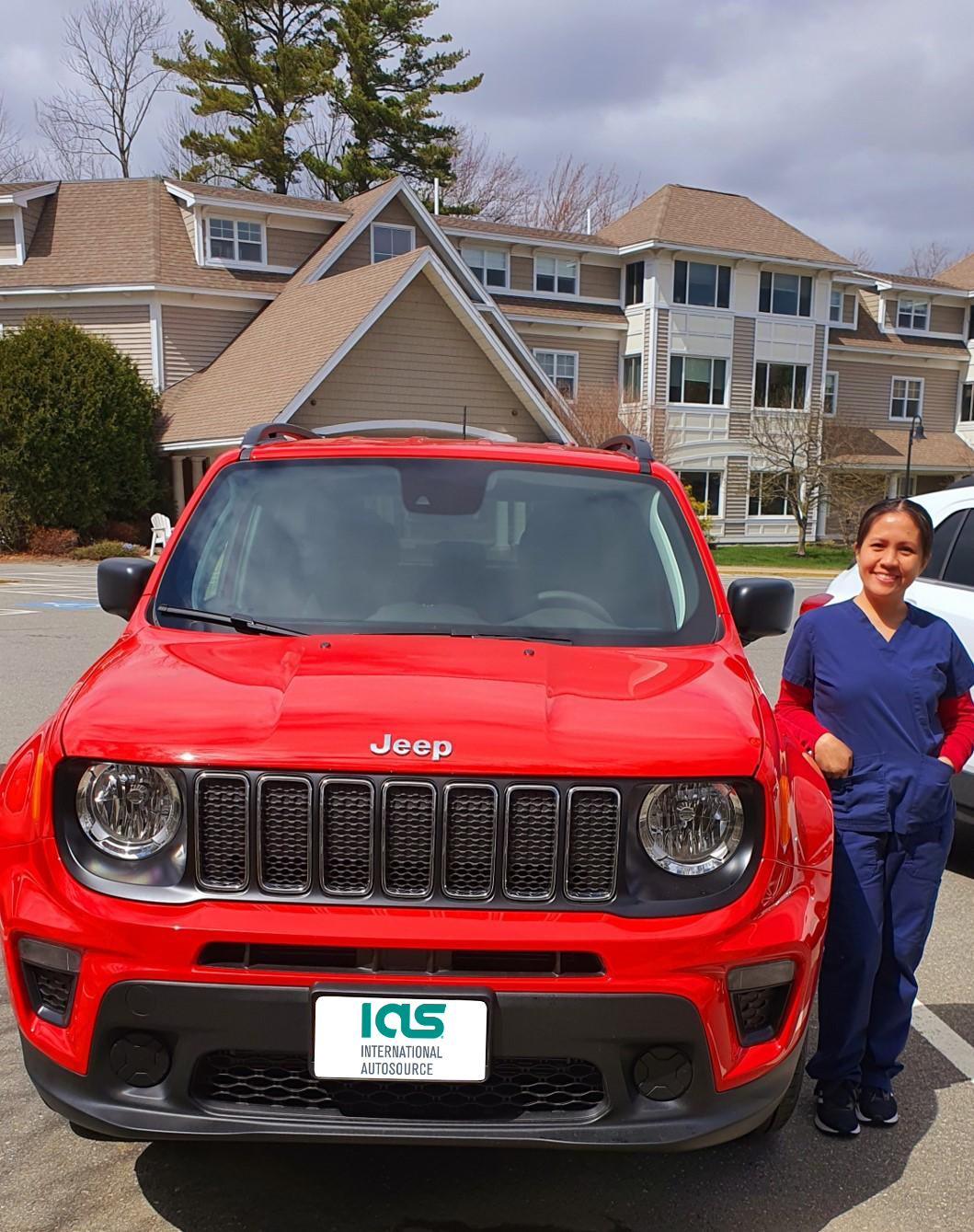 "I would highly recommend International AutoSource for Registered Nurses like me who came to United States of America as Immigrant. IAS did the paperwork and helped me to make it happen with the car loan without credit history, low APR, free 2 months car rental upon arrival and no cash out." – Margie P. financed 2021 Jeep Renegade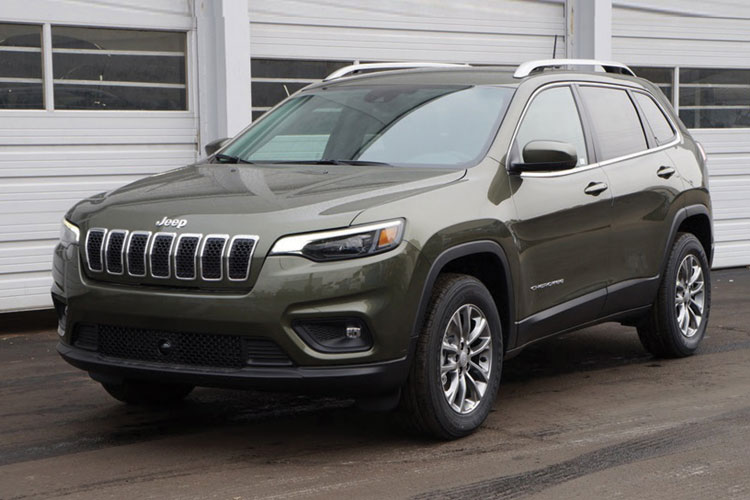 "Professional and accurate follow-up gave us the trust to go with your company." Romeo C. and Elsy M. financed a 2021 Jeep Cherokee Latitude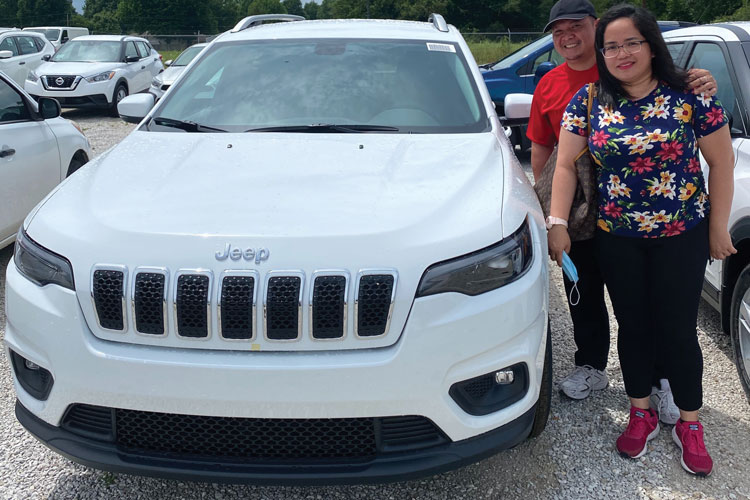 Kristina S. was referred by her friend and colleague Jesusa P. and financed a 2020 Jeep Cherokee Latitude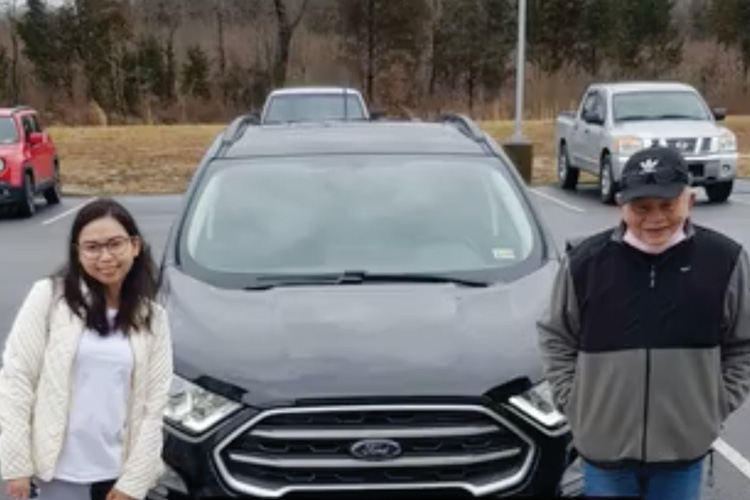 " I would like to thank IAS for helping me to purchase this car. They really helped me a lot and the process was really easy and smooth and it's convenient for me." – Anna Marie L., – 2020 Ford EcoSport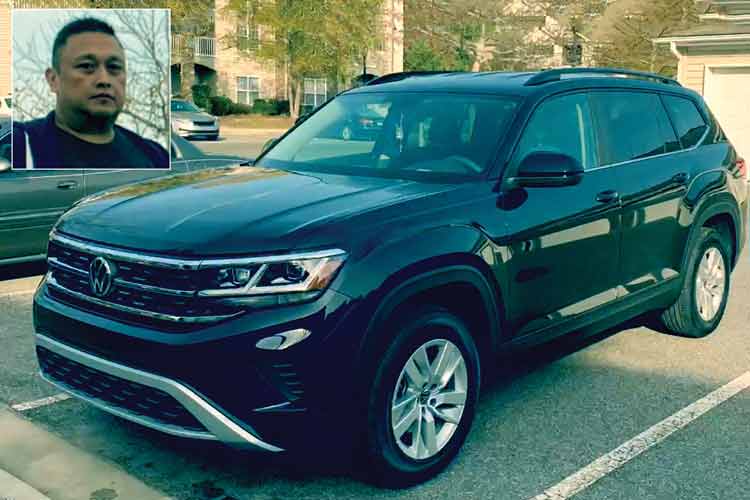 Jan R a nurse from the Philippines shared a video montage of his 2021 Volkswagen Atlas that he financed through IAS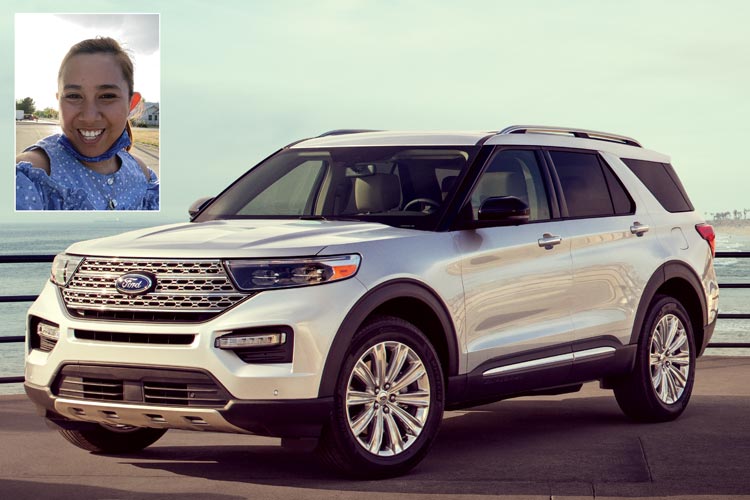 "I am a licensed physical therapist.  And I am really fortunate to get my car through International AutoSource with the help of Matthew, who has been really going beyond borders, beyond official time in the office getting to answer all the questions and all that." – Kalenina J. –  2020 Ford Explorer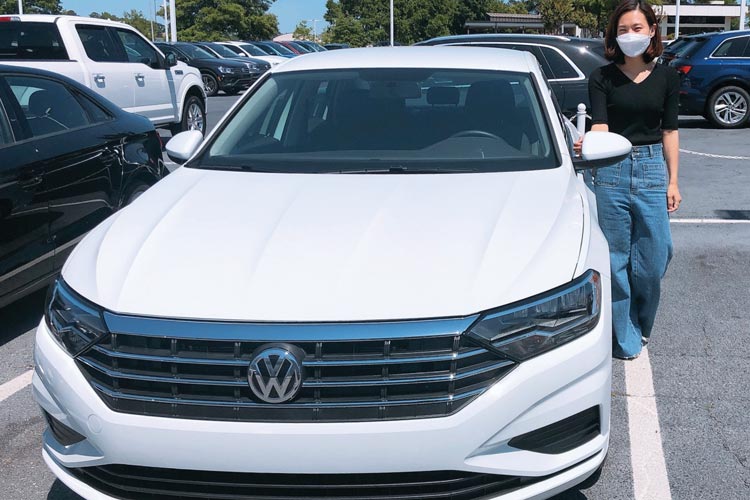 "I came to the US as a nurse and had not decided to continue to live in the US or go back to Korea after a few years. Since I am not fluent in English, consulting in Korean and the Korean staff's detailed guidance and explanation were very helpful and made me comfortable throughout the entire process. In addition, I was able to receive a rental service that helps me a lot in the beginning.  – Eunhye P., 2020 Volkswagen Jetta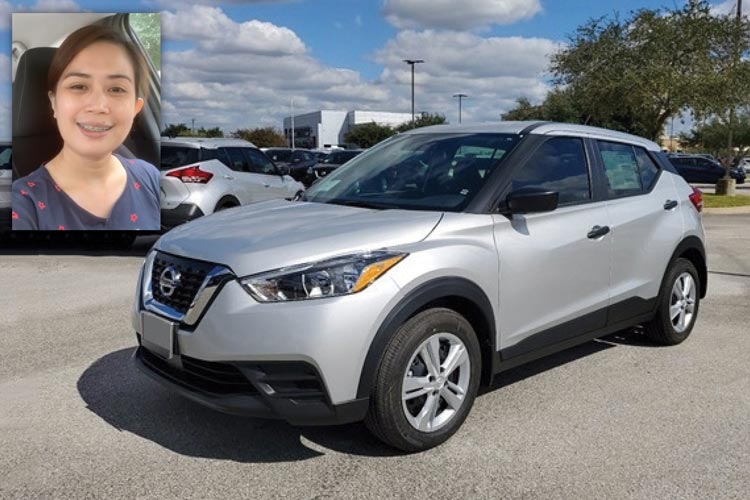 "My 2020 Nissan Kicks was delivered two days ago here in my apartment complex. For you guys out there who would want a vehicle when you're migrating here in the U.S. I would recommend IAS because they won't require a down payment or credit history. They would even provide a free rental car for you while you are waiting for your vehicle." – Kristine S.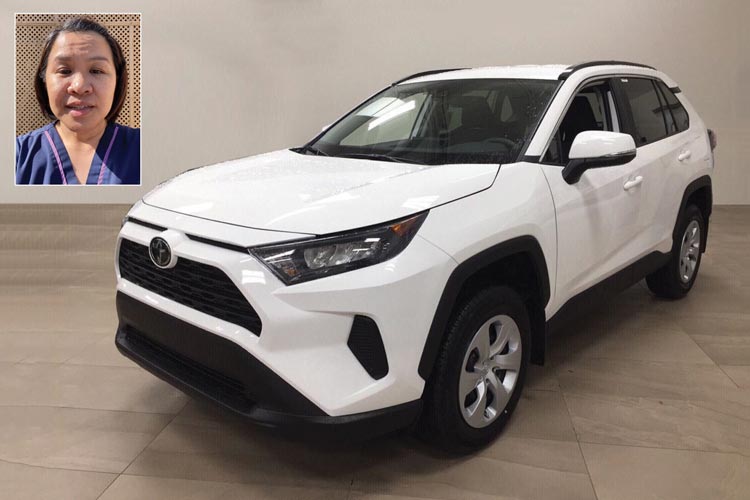 "Stress-free, headache free" Christine L from the Philippines, 2020 Toyota RAV4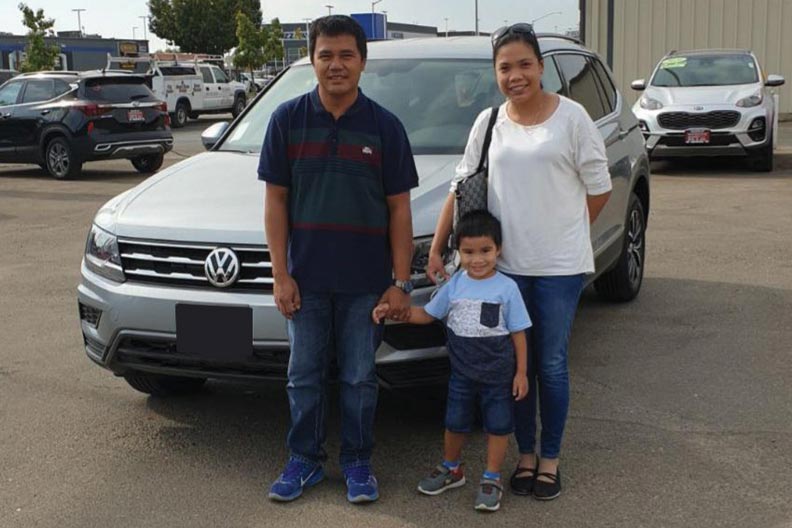 "International AutoSource has been sooo helpful, they've been professional, so understanding, despite all of this difficulties being in the time of pandemic. – Elisha L. from the Philippines, 2020 Volkswagen Tiguan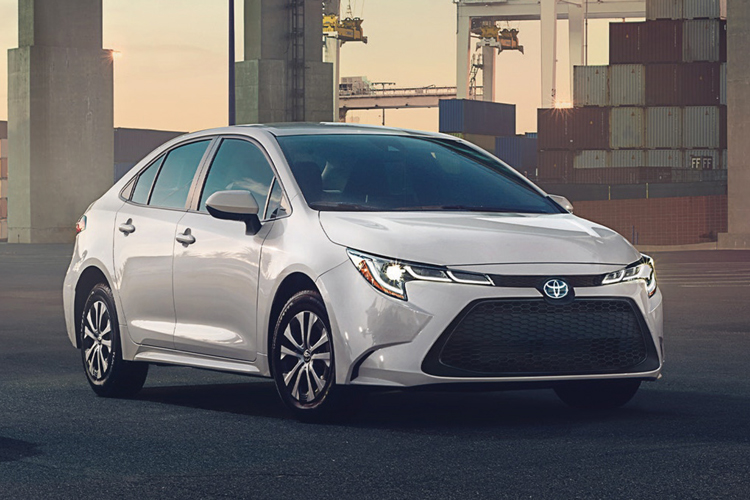 "Superb assistance and service to us from the start until we received our New vehicle. We will recommend your company to our friends and colleagues. Thank you very much" – Maryanne P. – Nurse, 2020 Toyota Corolla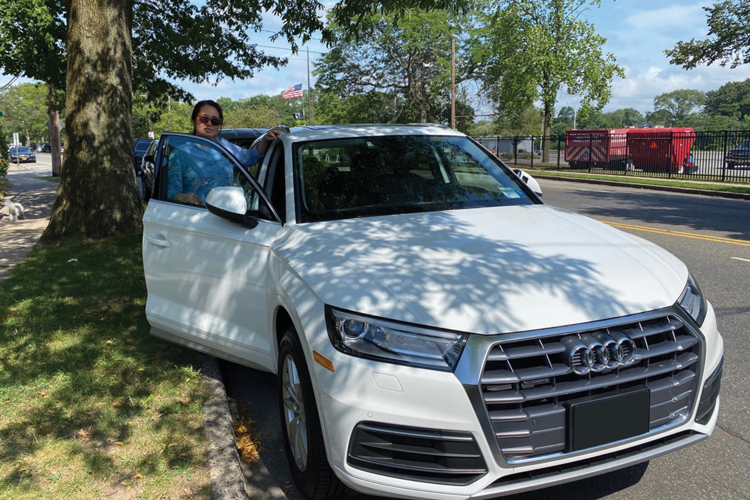 "Very competitive price and more importantly, great interest although we don't have U.S. credit history. I highly recommend them! I really appreciate the IAS team for everything." – Jiyoung K., Korean Nurse 2020 Audi Q5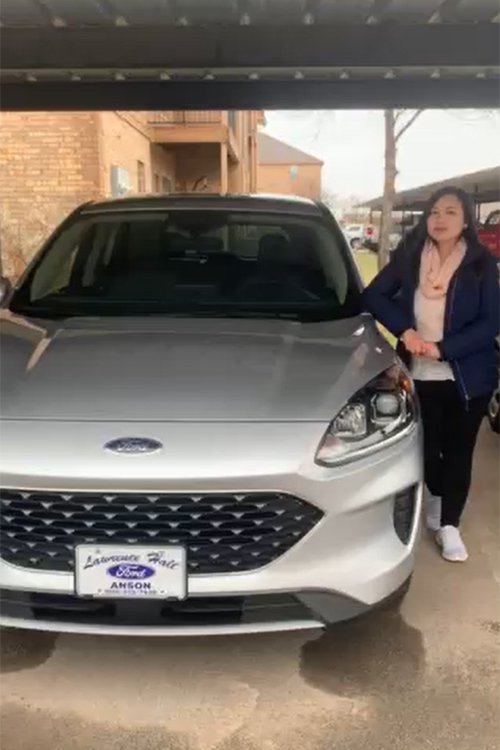 "Thank you IAS for all of the support from Day one, our consistent ally, being constantly available to all our questions" – Sheryll P., 2020 Ford Escape SE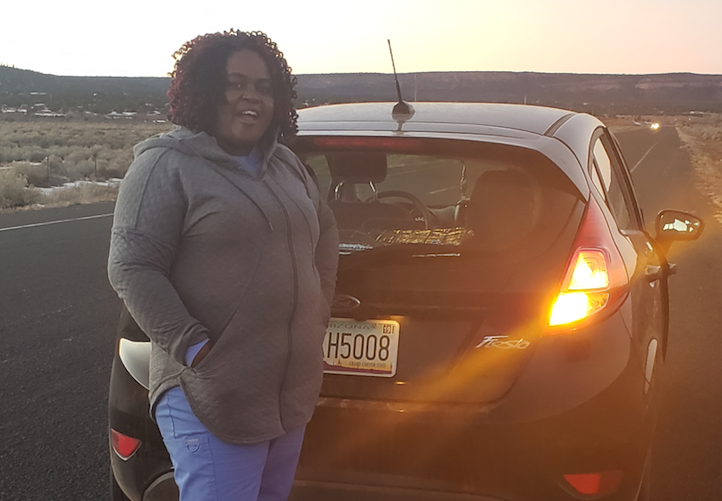 "Thank you so much for your support and assistance in this transition process and making it easier on me. I'm glad I decided to go with International AutoSource and did not change my mind as others were encouraging me to. Thanks again." – Debbie T., 2019 Ford Fiesta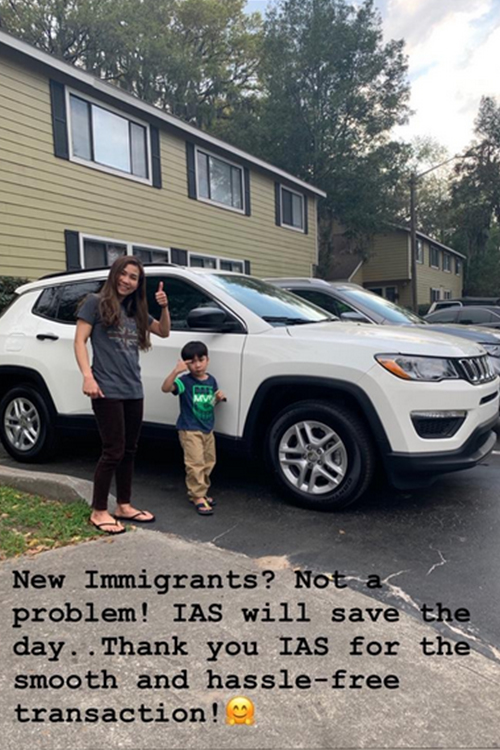 New Immigrants? Not a problem! IAS will save the Day. Thanks for the smooth and hassle-free transaction" Elanie Jane W., 2020 Jeep Compass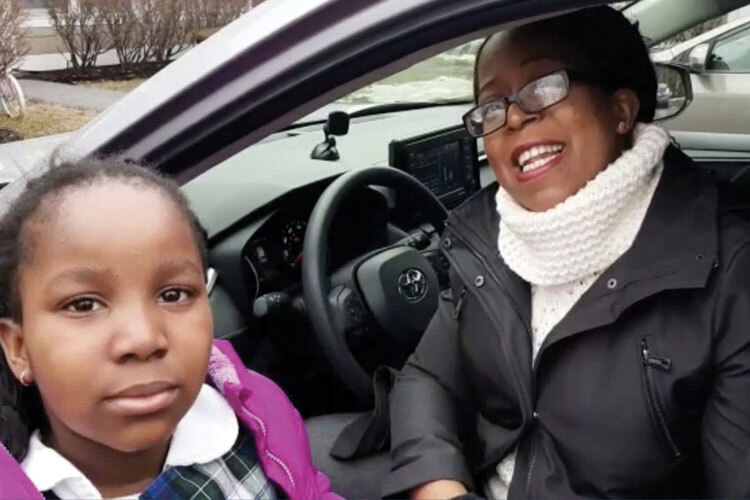 "Thank you so much to International AutoSource. It was great having the assistance from the first day until the delivery date I am so happy they assisted my family to give us the right mobility. We were able to travel from to place withing out being stranded or without having to spending too much money on public transport. We say thank you to International AutoSource, thank you so much!" – Elizabeth L., 2020 Toyota RAV 4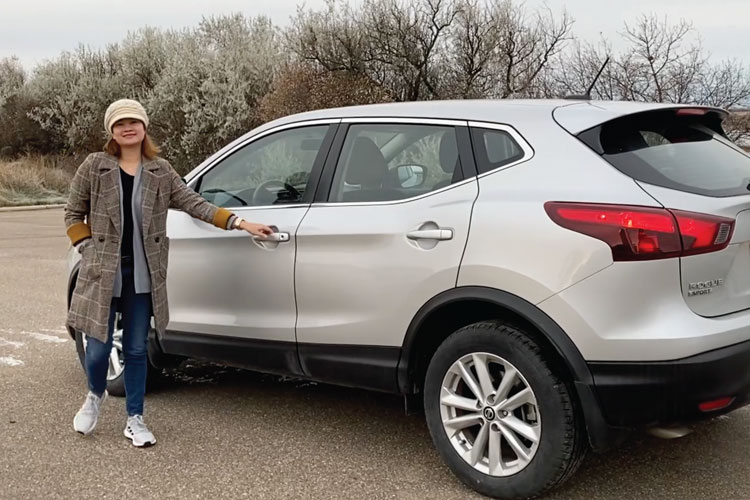 "Hi, I'm a new registered nurse here in the U.S. and [International] AutoSource has really been so helpful in getting my car. Thank you [International] AutoSource!" – Elizel C., Nissan Rogue