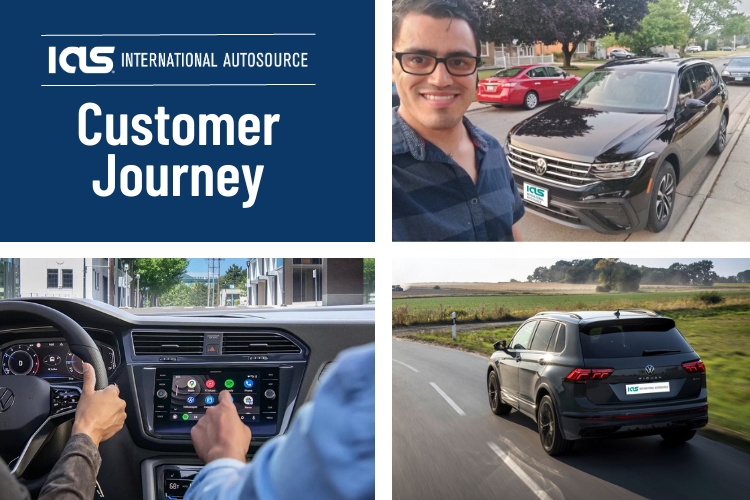 For many expats relocating on a work assignment, this will be their first time in the United States. In addition to acclimating to a new home and work environment., there are a lot of things that need to be purchased and tasks to be completed for the move.
Newcomers to the US also have the added stress of trying to navigate an unfamiliar culture and environment plus the challenges that come along with moving to a new country.
For over 25 years, International AutoSource has been making the relocation process one step easier by getting expats driving with full-service vehicle solutions. Buying a car is one of the biggest purchase decisions an expat will make and the IAS team of expert vehicle specialists are ready to guide expats through every step of the process so they can focus on starting their new life in the US worry-free.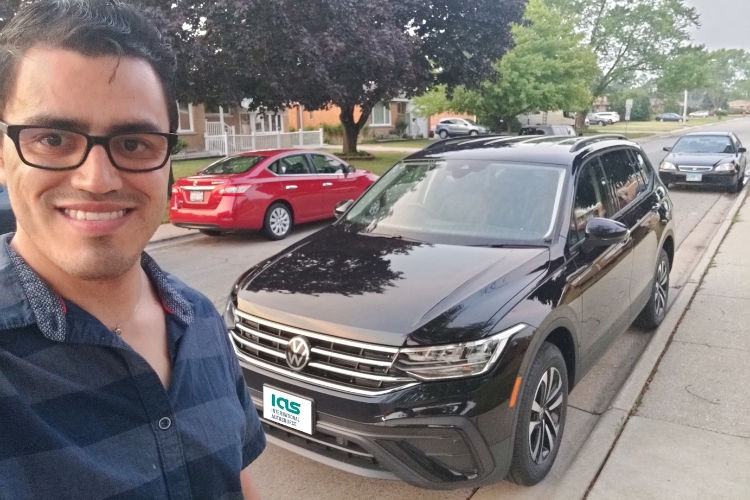 Mexican Expat Finances a Volkswagen Taos and Builds Credit
International AutoSource assists expats from all over the world with getting a vehicle for their work assignment in the United States. Meet Samuel Fabela, who recently relocated for his job from Mexico to the United States. Samuel was able to finance a 2023 Volkswagen Tiguan through International AutoSource for his move to Illinois without a US credit or driving history. Best of all, by financing his VW through IAS, he is now building his credit score in the US with his car loan.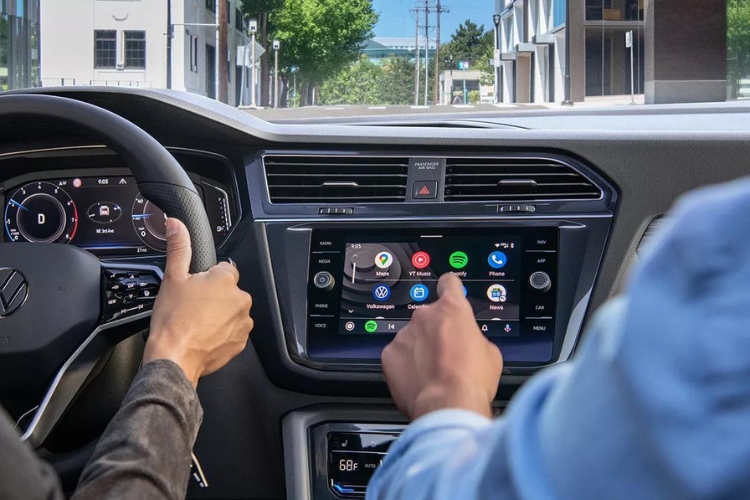 When asked about his experience working with the IAS team he shared:
"Great service, makes it a lot easier to get credit even without a credit score!"
Congratulations Samuel on your new Volkswagen! We hope you enjoy your new car and best of luck with your work assignment in the United States.

We are the vehicle experts for expats without local credit history
International AutoSource (IAS) has provided expats with flexible vehicle solutions to finance, lease, or rent a vehicle in the US without a local credit history for over 25 years. Our factory-backed financing programs for foreign executives, healthcare workers, business professionals, students, teachers, and the diplomatic community feature low rates and are designed to get expats approved quickly and easily.
We offer a wide selection of cars, trucks, and SUVs from leading automobile manufacturers including Audi, Chrysler, Dodge, Ford, Honda, Infiniti, Jeep, Lincoln, Nissan, Ram, Subaru, Toyota, Volkswagen, and many more.
Get tips and learn what to expect to make your move as seamless as possible.