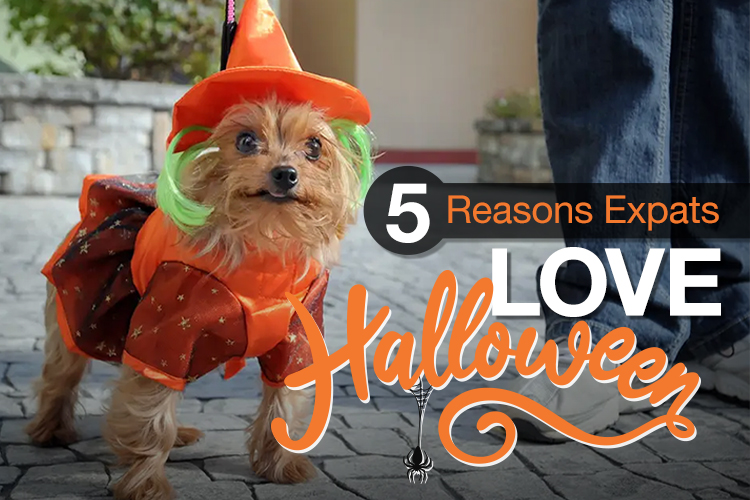 It's the time of year where things get spooky, lawn decorations make their way to front lawns across the country and adults begin to stockpile candy promising themselves they won't eat it before the big day.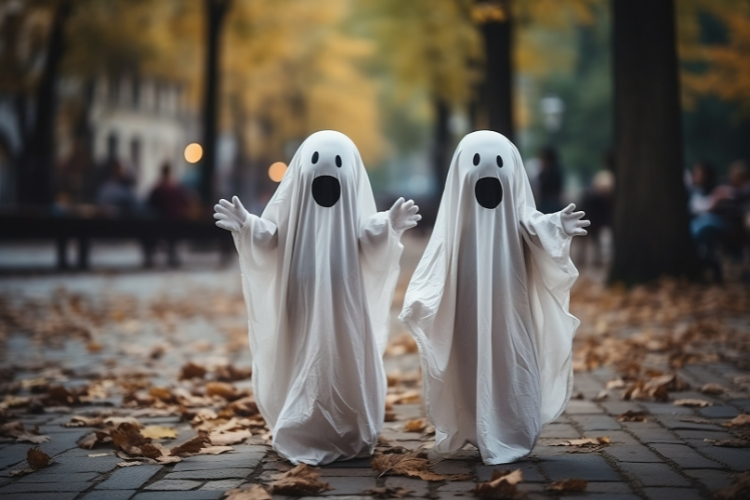 Have a Spook-tacular Day
Halloween in the United States is a big deal! On the 31st of October, people across the US dress up in costumes, throw elaborate parties and "trick or treat" going door to door and collecting candy and treats.
Though Halloweens origins trace back to a pagan religious celebration to welcome the harvest at the end of summer, Halloween is a widely celebrated tradition in the United States, with approximately 75% of Americans planning to participate in Halloween festivities in 2023.
Here are the five top reasons Halloween is so popular in the United States.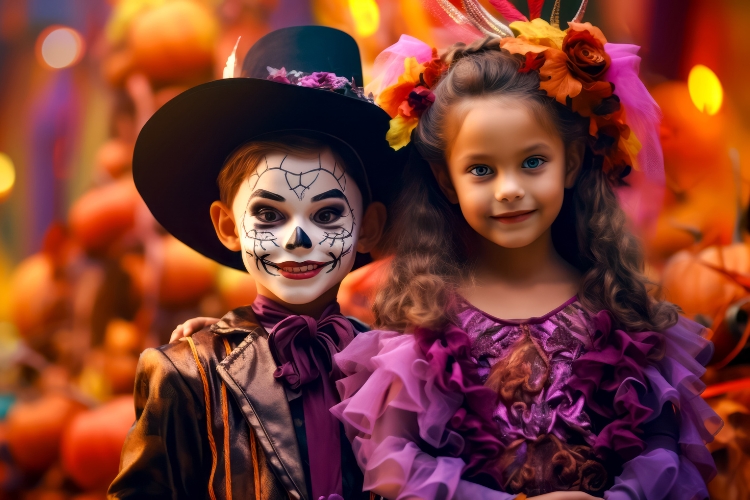 Playing Dress Up
The Halloween season is a fun and exciting time of the year for kids and parents to create costumes that represent a fun idea, theme, career, or favorite character from a movie or TV show.
Families and couples or groups of colleagues at the office can coordinate their costumes to support a theme.
Dressing up pets for Halloween has become wildly popular. And what could be cuter than a pooch in an adorable witch or pumpkin costume?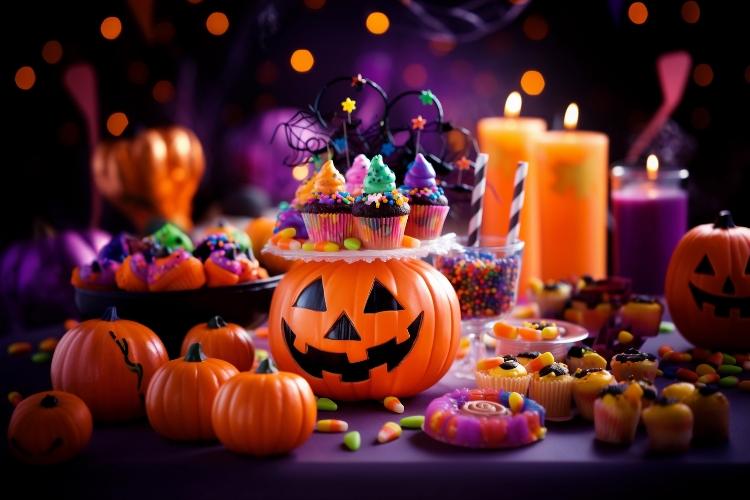 Where's the Party?
Halloween means parties, festivals, and parades. Children might have a party at school or an afternoon party at a friend's home. But it's the adults who are having more fun than the kids.
Decorations, games, activities and delicious Halloween themed food and drink can make it the perfect time for a get together. It's a reason to socialize with a common theme providing long lasting memories.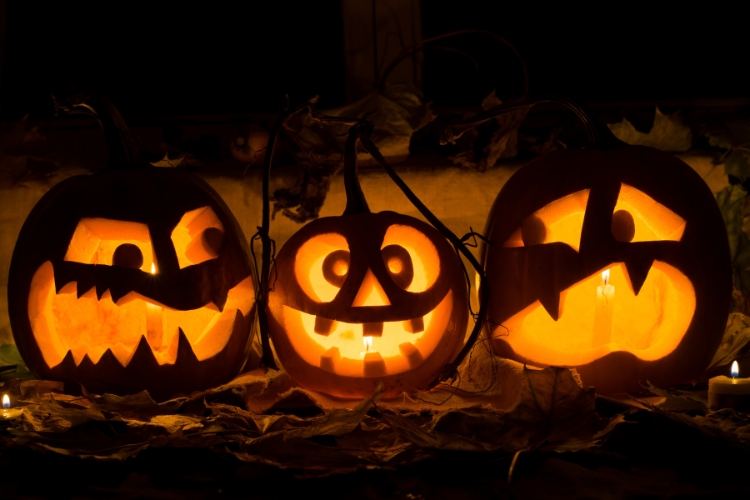 Carving out time for fun
Painting or carving pumpkins is a tried-and-true Halloween activity that can bring out your creative side. With glowing, jagged eyes and a crooked smile, or a cute face with a hat on its head, the jack-o'-lantern is one of the most recognizable faces of Halloween.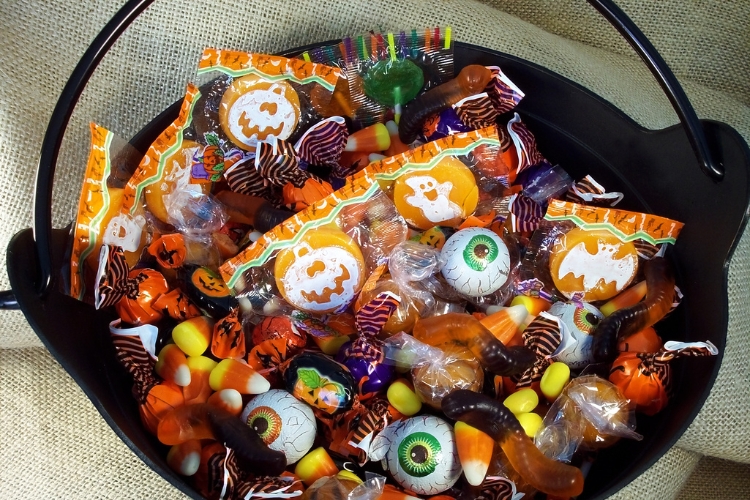 Sweet Tooth
It was during the 1950s that candy was introduced to Halloween. Candy was easy to buy and easy to distribute, making it a convenient choice for Halloween hosts. And as the numbers of trick-or-treaters grew, inexpensive candy became popular, and major candy companies began making smaller candy bars and more wrapped candy to offer.
In the 1970s candy came to be seen as the primary treat to give children when they knocked on the door for trick or treat. And ever since, candy has become synonymous with Halloween.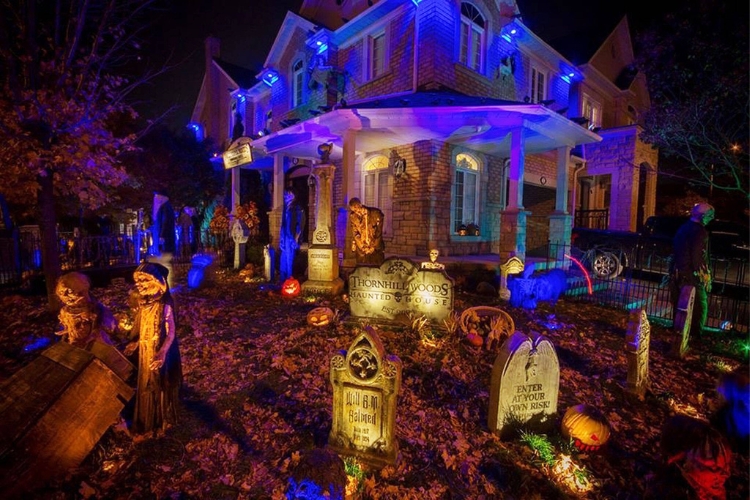 Spooky Season
The month of October has become known as the spooky season focused on genuine fun, silliness, and enjoyment of life for children and adults.
During the spooky season, you might enjoy things like:
Selecting costumes and decorations from party and Halloween stores
Going on a spooky walk or visiting a haunted house
Pumpkin picking at a local farm
Leaf peeping to view and photograph the fall foliage
Watching horror movies
Baking Halloween or pumpkin treats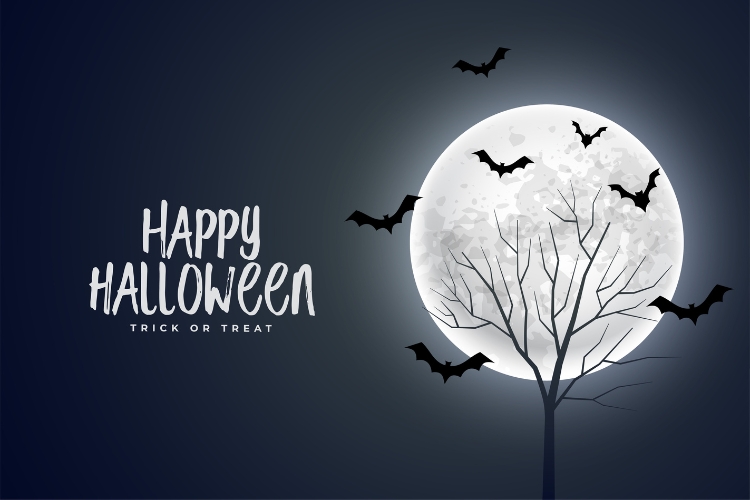 Happy Halloween
Halloween is all about fun. It is silly and spooky and a day to be different. We hope you embrace the fun and spirit of Halloween and enjoy every second of it.
Happy Halloween from the team at International AutoSource.
About International AutoSource
Our factory-backed financing programs for expats feature low rates and are designed to get expats relocating to the United States approved quickly and easily.  
International AutoSource offers a wide selection of vehicles to choose from. Expats can shop top-selling models from Audi, Chrysler, Dodge, Ford, Jeep, Lincoln, Nissan, Volkswagen, and many more. 
As the vehicle experts for expats for over 25 years, International AutoSource has helped over 50,000 international and domestic assignees get a car for their relocation to the United States. IAS offers flexible vehicle solutions to finance, lease or rent a car in the US without a local credit history.