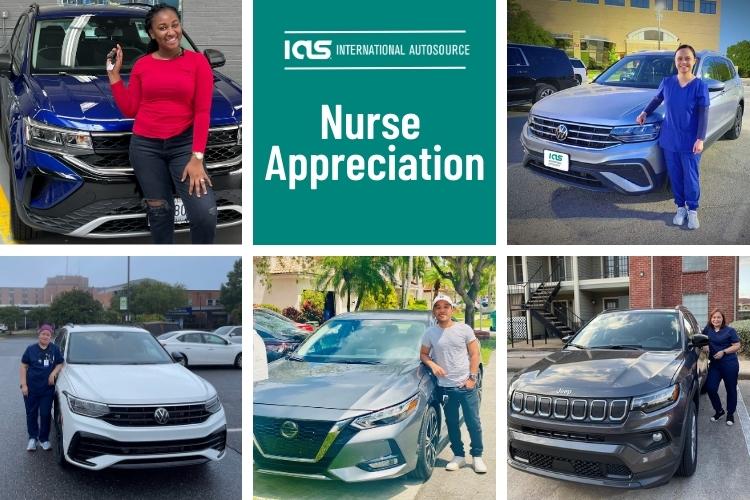 Every year from May 6th – May 12th, we recognize and honor the nurses that provide crucial care, comfort and support to patients and their families every day.
National Nurses Week
This yearly celebration is a chance to show appreciation for the tireless work of nurses and to acknowledge their efforts everyday.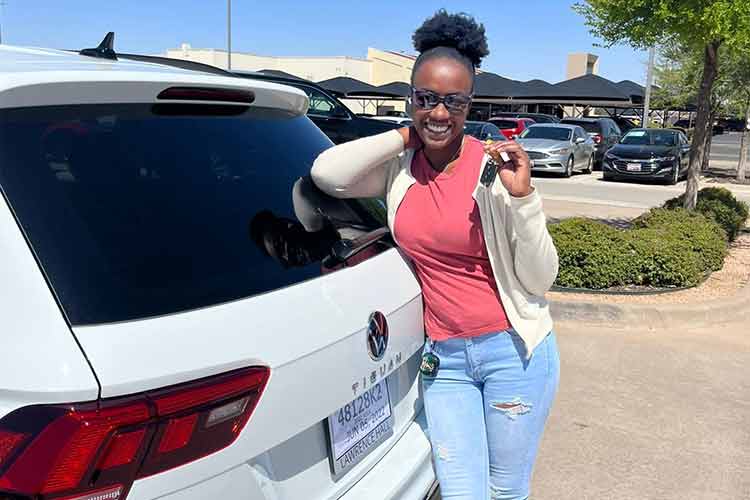 Helping Nurses with Transportation Needs
National Nurses Week also serves as a reminder of the ongoing need to support and invest in the nursing profession.
International AutoSource is proud to have helped over 10,000 nurses get a vehicle for their relocation to the US – making their transition that much smoother.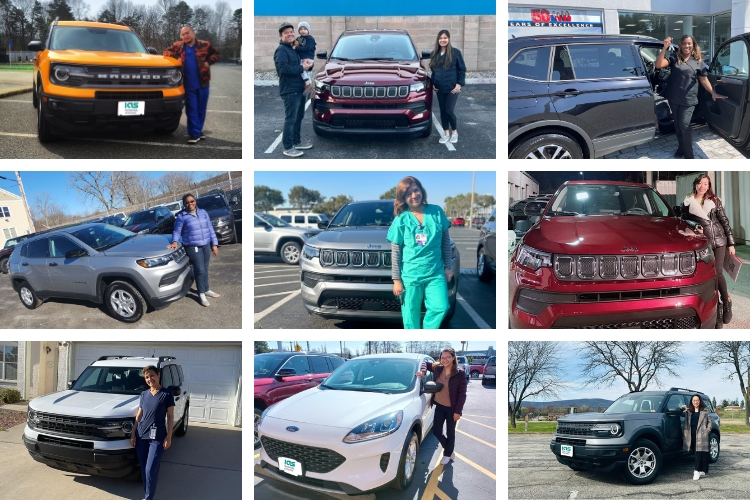 With our Sincere Gratitude
Please join us in recognizing a few of our amazing customers from the past year.
We celebrate the courage they've had in relocating their lives here in the US while working to make our healthcare system that much better.
Corazon Geronimo, a nurse from the Philippines was able to get a 2022 Volkswagen Tiguan for her work assignment in Texas earlier this year.
"Thank you so much for all the help in acquiring our first car. IAS was very responsive and efficient in processing our car purchase. Very helpful and responsive to emails. Great team. We are enjoying our first car in the US."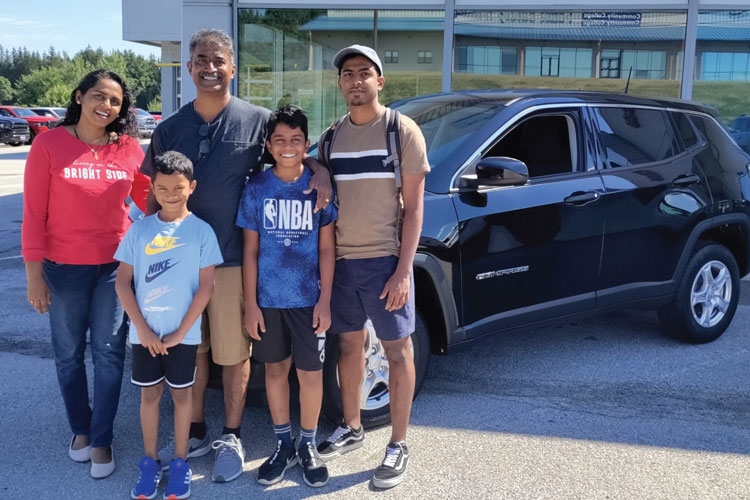 Riya Philip, a nurse from India who recently relocated with her family to Maine was thrilled to finance a brand new 2022 Jeep Compass through our IAS Healthcare Advantage Program.
"The main attraction of IAS is their customer support and dealings. They provided updated information, and make it possible to buy a car without a US credit history.
I feel the communication with IAS is perfect. It's a solace truly to internationals and I am wishing all the success to IAS!"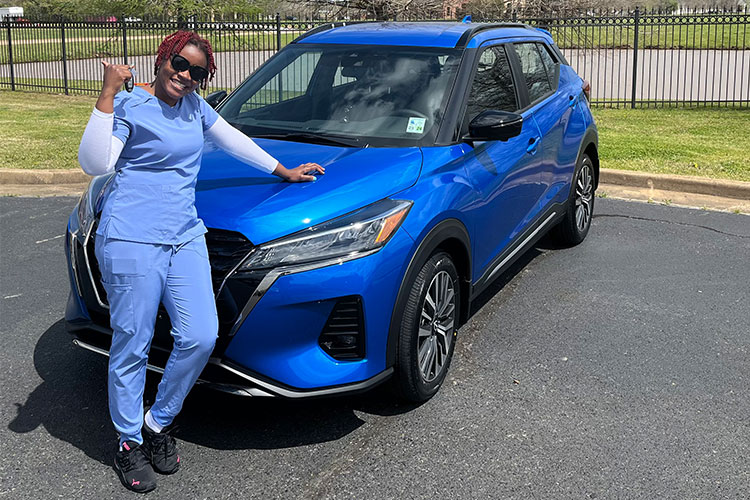 Judy, an expat nurse from Jamaica, was able to finance her new 2022 Nissan Kicks late last year for the perfect transition into her life here in the United States.
"Thanks so much! This company was true to their commitment with getting me my vehicle. I appreciate the service offered by the persons I worked with."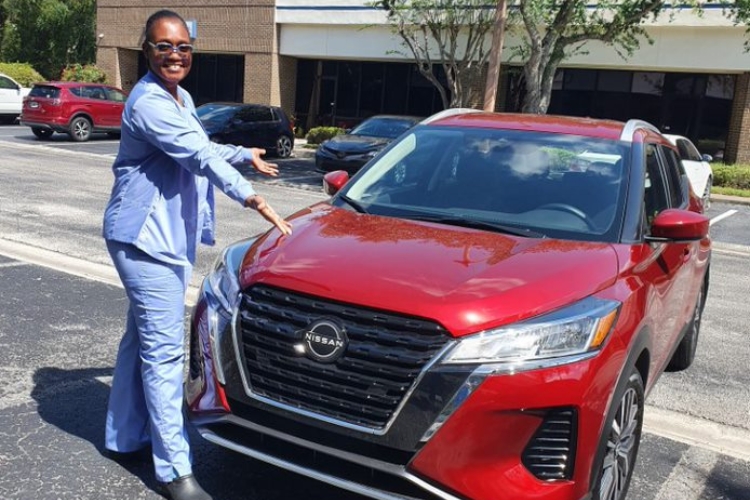 Through the IAS Healthcare Advantage Program, LaToya, a nurse from Jamaica was able to finance a 2022 Nissan Kicks without a US credit history. She couldn't say enough good things about the IAS program.
Caring is Second Nature
Nurses are a special group. They make it their business and their job to ease our pain, calm our fears and explain our treatment. Nurses offer a caring heart and guiding hand.
We'd like to take this opportunity to thank nurses for their compassion, optimism and kindness. It does not go unnoticed.
About International AutoSource
International AutoSource (IAS) has specialized in serving the needs of the international healthcare community. Through the IAS Healthcare Advantage Program foreign nurses, doctors, physical therapists, medical technicians, and other healthcare professionals moving to the United State can finance a car for their relocation to the US with benefits tailored to fit their needs.
International Healthcare professionals can take advantage of savings, convenience, and full-service support all in one place. Our dedicated healthcare product specialists work one-on-one with each customer to provide full-service support before, during, and after delivery. We also assist with all documentation needed for vehicle financing, licensing, and registration as our customers have more important things to worry about.